A Letter from Stevie
Aloha F&L,
It's been hard for me trying to find a good way to start this blog. I have no words that can fully describe how incredibly grateful I am for my co-op experience with Fukuji and Lum. My journey started with a lot of unknowns: where was I going on co-op, who am I going to live with, how do I get to work every day, how was I supposed to move across the globe for 6 months on my own? I was really scared but I knew deep down that I was making a life-changing decision by coming to Hawaii.
[one_half] I started at F&L as the first health science co-op! I was pumped to represent Northeastern in a new role at Fukuji and Lum. I started my co-op in July as a medical receptionist, and in November I began scribing at the pool. With both roles I had totally different experiences interacting with patients; having the knowledge of both positions made me feel like a more dynamic team member. However, nothing could have prepared me for the love I felt in Hawaii. [/one_half]
[one_half_last]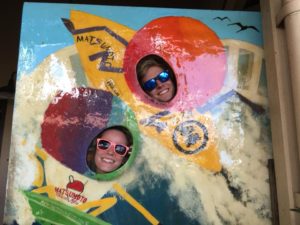 [/one_half_last]

As soon as I came to Hawaii I was embraced by everybody I met. I was used to keeping my guard up but over the last 6 months my new Ohana tore the walls down and completely immersed me in the spirit of aloha. I would never have learned as much as I did without the compassion expressed by the staff of Fukuji and Lum. I've never been hugged so much in my life as I was by Rachel Hyland. I've never laughed as much as I did with Kaleo at the front desk. I've never felt as comfortable being unsure about things as I was with Cynthia. The community created by F&L allowed me to be a student just trying to figure things out and learn a lot along the way.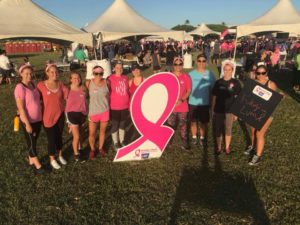 When I wasn't working I was exploring the islands of Hawaii! My trips to Maui and the Big Island are ones I will never forget. I rode my bike to work every day, all over Kailua and Kaneohe, and used the bus to get around the rest of Oahu. The other students and I went on the most beautiful hikes in the world, chilled on the best beaches ever, and enjoyed the delicious food. On islands so small there was plenty to do. I went skydiving, got my first tattoo (sorry Dad), walked on top of lava, and met so many amazing people from all over the world. I wouldn't have done any of this if I wasn't on co-op in Hawaii.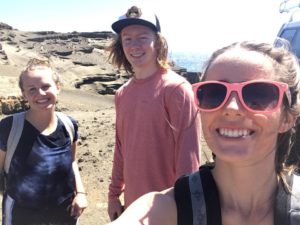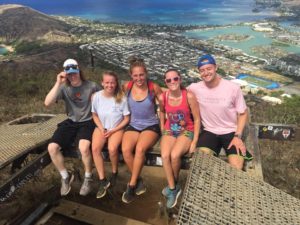 To everyone at F&L, I miss you all so much. Shout out to Grace, Liz, Kyle, and Matt for graciously accepting their surprise fifth co-op. I am so happy to have met all of you and I hope to see you again soon.
Mahalo nui loa,
Stevie Schuessler