Pay your bill online!
Patients are now able to easily pay their bill by clicking on the "Pay My Bill" button above.
F&L is now offering Pelvic Health services to our patients. Our Pelvic Health physical therapists are currently seeing patients at our WORC and Kaneohe clinics.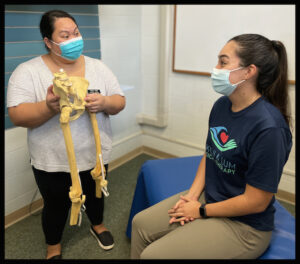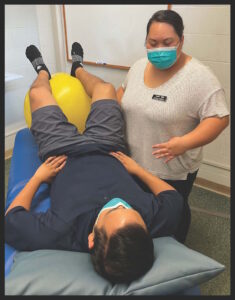 Do you have a Physical Therapist in your 'circle of healthcare providers' who helps guide and nurture your health, growth and development?  Who offers an annual examination to ensure safety and assurance in pursuit of your well-being and passion? How about for your loved ones and fellow employees?  Our focus is HEALTHcare in addition to sick care or care due to pain and injury.  The whole person taking a whole body integrated systems approach. The time is NOW!  E komo mai!
Make an appointment today.
Our team of professional and friendly staff will treat you like family. Visit us in Honolulu, Kailua, or Kaneohe.
Delivering Fun,
Happiness, & Compassion
Please tell us how we're doing.
Our Northeastern University Family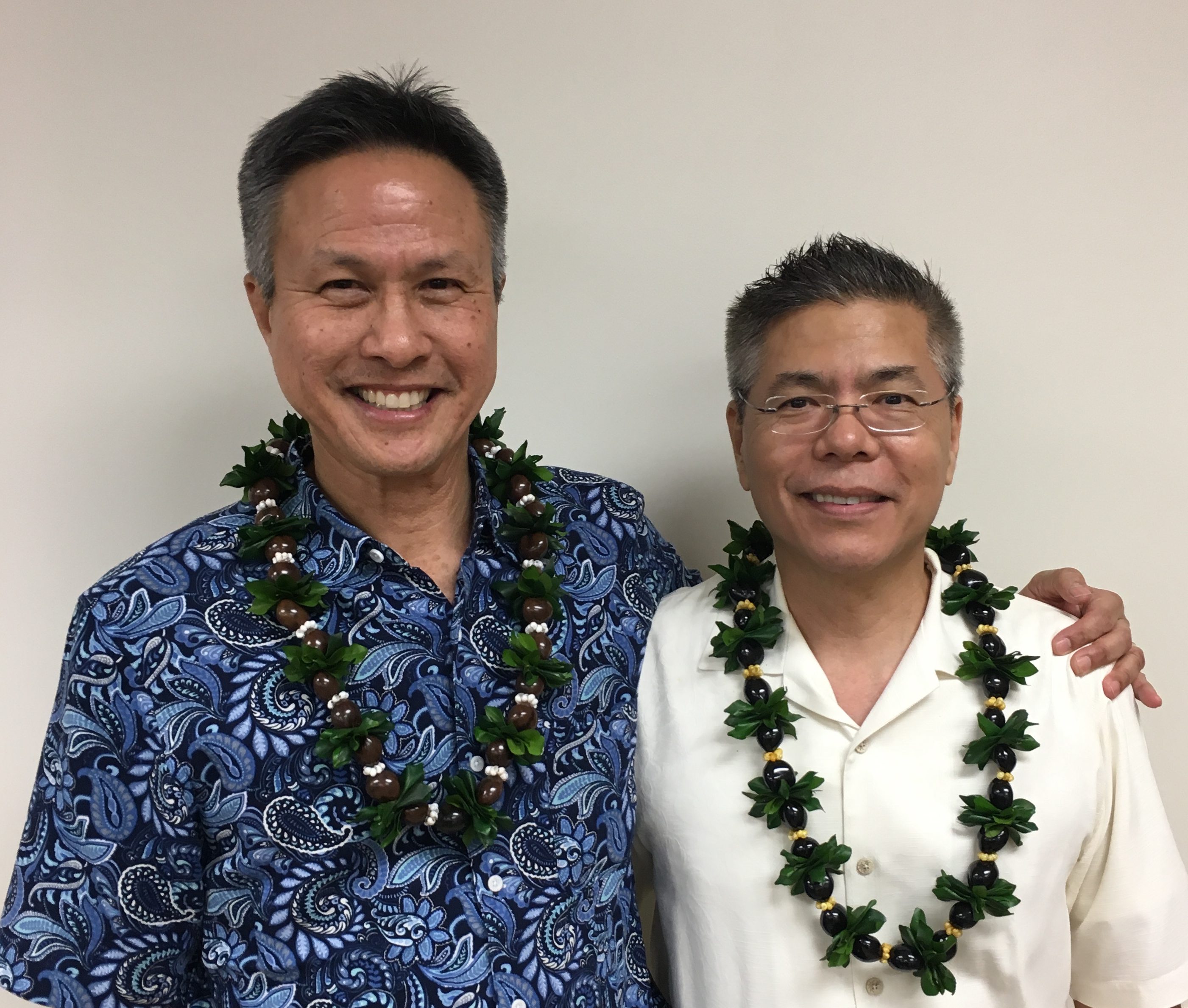 We are a values-based organization that provides a unique physical therapy practice model in serving our patients.
Since 1995, Fukuji & Lum Physical Therapy has been owned and operated by licensed physical therapists, Randall Fukuji, P.T. and Arthur Lum, P.T. Through their hard work and dedication, the company has grown from two people into the Fukuji & Lum Ohana that we have now. The company started out in Kailua and has expanded to Kaneohe and Honolulu as well.
Our team is proud of our values-based culture and we are committed to making you feel better.  From our friendly front office staff to our exceptional physical therapists and clinic directors, we will make a positive difference in your life and ensure that you receive the care and attention that we would provide to our own families.
---
PLEASE SEE THIS EMAIL ABOUT SHANE, RECEIVED AT MALAMA:Aloha, I just wanted to say that Shane at Kailua location is probably the best PT I've worked with, and I've worked with quite a few. I lift weights and have big joints and as a result, most PTs are simply not strong enough to work on me. This became very noticeable when for whatever reason I couldn't get Shane for an appointment and another PT followed his directions on what to do. The other PTs were simply unable to really do what he was doing. I think having someone like him around for more muscular people is critical. In other cases, the PT would have me do mobilization exercises basically on myself since I have more power, but some of the exercises would require me to relax on the one hand but apply intense pressure on the other hand, so it was just not workable. He largely resolved my elbow flexion problems and made significant progress with my extension problems, issues that I've had for 5 years+ and nobody has been able to help me with. Much thanks to Shane and you're lucky to have him.
Upon graduation today, it has been my pleasure to have been assisted and walk thru these months with Joy Yanai. She never gave up and was always encouraging me with the different exercises to strengthen my left wrist that was broken. With her knowledge and applications and techniques, i was able to heal and appreciate the mobile service coming to our home as i was limited in driving and depended on others. A trusted friend in life's journey. Thank you and Blessings to you all.
Thank you for helping me so much during my rehab for my ankle fracture. You all helped me get through the physical recovery as well as the pain, frustration and fears I faced to regain mobility, health and even happiness. My doctor commented that the PT really made a big difference and said that I regained a lot more mobility than is typically expected at this point since injury and surgery. He was impressed that I was able to walk the 3 mile round trip on the Makapu'u Lighthouse trail prior to my final follow up visit with him. I can now officially check off "walk 1 mile: on the ankle recovery bucket list"!
I was told I had a torn Achilles tendon by my doctor. He referred me to Fukuji & Lum. This was the first time I attended physical therapy. I did not know what to expect and did not know that there were so many different target exercises. Not only did they target the injured area, but also a complete body work out that will help me with my job performance. The staff is very helpful, knowledgeable, and professional. Thanks to the therapists, I'm in better condition even before my injury. Note: the motivation to exercise is BACK! (There's always room for improvement.) It's hard work, but the results are noticeable.
Before physical therapy, I was very frustrated with the exercise limitations I was experiencing. My left leg was stiffening every afternoon, sometimes mornings, just depending on my daily activity. I had experienced physical therapy elsewhere in the past without any success. I wasn't looking forward to it. You can't imagine my surprise and pleasure when I noticeably improved after the first session. Eight sessions later, the stiffness has really eased up and my activity levels are almost back to normal. The office in Kaneohe was comfortable and the staff comforting. My special thanks to my therapist's interesting explanations. Thanks also to the patience of the assistants.
When I walked into the office of Fukuji & Lum, I was depressed and unhappy. I injured my back for the first time in my career and felt that the pain I was experiencing was taking control of my life and prevented me from enjoying the normal activities I participated in. After 16 sessions with the therapist and their assistants and I feel like a new person. I am now fully functional and am again enjoying life. The patience, teaching and care I received here contributed tremendously to getting my life back in order. I learned that a physical injury can also impact your emotional well being too.
I was Active Duty AF referred to Fukuji & Lum via TRICARE. After just a couple months - what an impact! I have less pain and more energy. The staff is super motivational, knowledgeable and patient. I have been medically discharged since starting and the aqua therapy at YWCA, Kaneohe has helped a lot with the mental and physical toll. I am learning how to take care of myself now and push myself to my limits, with their gentle promptings:) I was able to attend a Wounded Warrior CARE event in Jan 2020 and I qualified for the Wounded Warrior Game trials next month (March) in Vegas! I could not have done this without the care and resiliency I received from the F & L staff. Mahalo and Aloha!