WELCOME TO FUKUJI & LUM!
Thank you for choosing Fukuji & Lum Physical Therapy and welcome to our ohana! We want you to be comfortable when you come in for your first visit and understand that you may have some questions about your appointment. Please read this page for more information.
---
Physical Therapy FAQs
What is Physical Therapy?
Physical therapy is a primary care, patient focused health profession that is dedicated to:
Preventing and managing pain, physical impairments, disabilities and limits to physical activity.
Improving and maintaining functional independence and physical performance.
Promoting fitness, health and wellness.
Physical therapy's unique contribution to health care stems from its advanced understanding of how the body moves, what ailments prevent it from moving properly, and how to restore mobility. It is a service provided by, or under the direction and supervision of a licensed physical therapist and includes assessment, diagnosis, planning, intervention and evaluation.
What are the benefits of physical therapy?
  Pain relief
   Return of function and tolerance to daily activities
  Improved range of motion
  Improved strength
  Improved balance & walking
  Patient education for ergonomics, body mechanics, home treatments, and exercises
---
After your appointment, you might need some exercise equipment. Here is a list of the most common items you may need.
Physical Therapy Supply List
As an Amazon Associate we earn from qualifying purchases.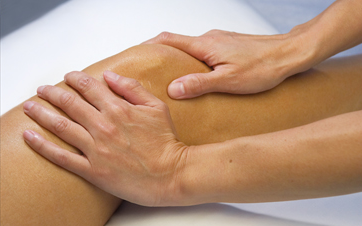 When should I arrive?
Please arrive 15 minutes before your scheduled appointment time in order to complete all necessary paperwork. You can also fill out new patient registration forms in the comfort of your own home to save time.
---
What should I wear when I come to physical therapy?
Please wear comfortable clothing that can expose the area the therapist will be treating. For knee, leg, foot injuries, shorts are suggested. If you have a shoulder or back injury, we ask that you wear a loose shirt or tank top.
---
How long will my first appointment last?
Your initial visit will usually last one hour. Your therapist will provide a thorough evaluation and initial treatment.
---
How many times a week do I have to come for physical therapy and how long is a treatment session?
The frequency of visits depends on your diagnosis and your particular needs. Most times your doctor will indicate how many times a week you need to attend physical therapy on your prescription. If the frequency is not indicated, your physical therapist will decide after your initial evaluation. Each treatment session is approximately an hour long consisting of manual techniques and therapeutic exercises.
---
What is included in a Physical Therapy visit?
Assessment - Evaluation of individuals with actual or potential impairments, functional limitations, disabilities, or other conditions of health. The assessment will lead to a working diagnosis and a plan of care for treatment.
Treatment - A specific plan of care designed by the therapist, patient, and referring doctor. Includes application of physical modalities, manual therapy, instruction of therapeutic exercise, functional movement training, and patient education in home exercises and ergonomics.
---
Will my therapist be in contact with my physician during my course of treatment?
Your therapist will be in communication with your physician through progress reports that will include objective measurements and progress towards your treatment plans.
---
Will I have to do any exercises at home?
Yes! Your physical therapist will incorporate a home exercise program into your therapy in order to facilitate your healing process. When you are finished with physical therapy in the clinic, you are encouraged to continue your home exercise program.