Talia's Co-op Reflection
Since returning from Hawaii, I have reunited with many friends and family that I have not seen for 6 months, and I have discovered that most of these interactions begin in the same way. First, they tell me that I look really tan and I assure them that it won't last long and I'll be back to my East Coast paleness in no time. Then they ask, "How was Hawaii?", which always stresses me out because there is no possible way I could answer that question truthfully without talking for 5 hours straight or maybe more. In 6 months I saw more, did more, and learned more than I could have ever imagined. I feel that I got the chance to explore pretty much the whole island, and every new adventure seemed to offer a teaching moment.
There was the time we made the decision on a whim to walk out to Chinaman's Hat, simply because we were driving by on the way to North Shore and the tide happened to look low. It was something we had been talking about doing for a while but didn't know much about the best way to get there. People had previously told us that we needed kayaks or at least some kind of flotation device, waterproof bags, etc. but we were completely unprepared so I waded/swam out and climbed to the top of the summit in nothing but a swimsuit and my hiking boots (which were soaked for the rest of the day being the only pair of shoes I had brought). I also left my phone behind completely, which is very rare for me. This ended up being one of my favorite excursions because it was so spontaneous. I was used to planning ahead of time and being able to bring everything we might need for whatever weekend activities we decided to do, but from that moment on I was less worried about that and more willing to go with the flow. I learned to explore my surroundings with an open mind even when I didn't exactly know where I was going, because it would often result in a new discovery. Hawaii pushed me to venture into the unknown, a task I will continue to take on as I come across unfamiliar classes, people, and clinical settings moving forward with my education.
Diamond Head became my favorite place to surf, and here I learned to revel in the power of the ocean as I spent the majority of my time there getting pummeled by waves. Yet at the same time, I was also able to appreciate the serenity found in nature; one of my favorite routines was to go for a swim at Ala Moana then fall asleep on the sand to the sound of the beach. Our 6 hour hike up Mt. Ka'ala was another beautiful example of finding enjoyment in the outdoors. I originally approached the challenge with the singular goal to successfully summit the tallest peak in Oahu, but I was surprised to find that even though the views waiting for us at the top were pretty cool, I actually enjoyed the entire process of trudging up steep hills and scrambling up muddy rock walls even more. The phrase "it's about the journey, not the destination" may seem overused, but I truly did internalize it that day. I have since used the experience to remind me not to get so caught up in checking things off my list that I forget to appreciate the process. This is especially important as I return to my busy life at school and my first Gross Anatomy class; I have found I am more conscious now of the way I study and learn, taking the time to revel in the beauty of the human body and how it works rather than simply memorizing what I need to pass the test.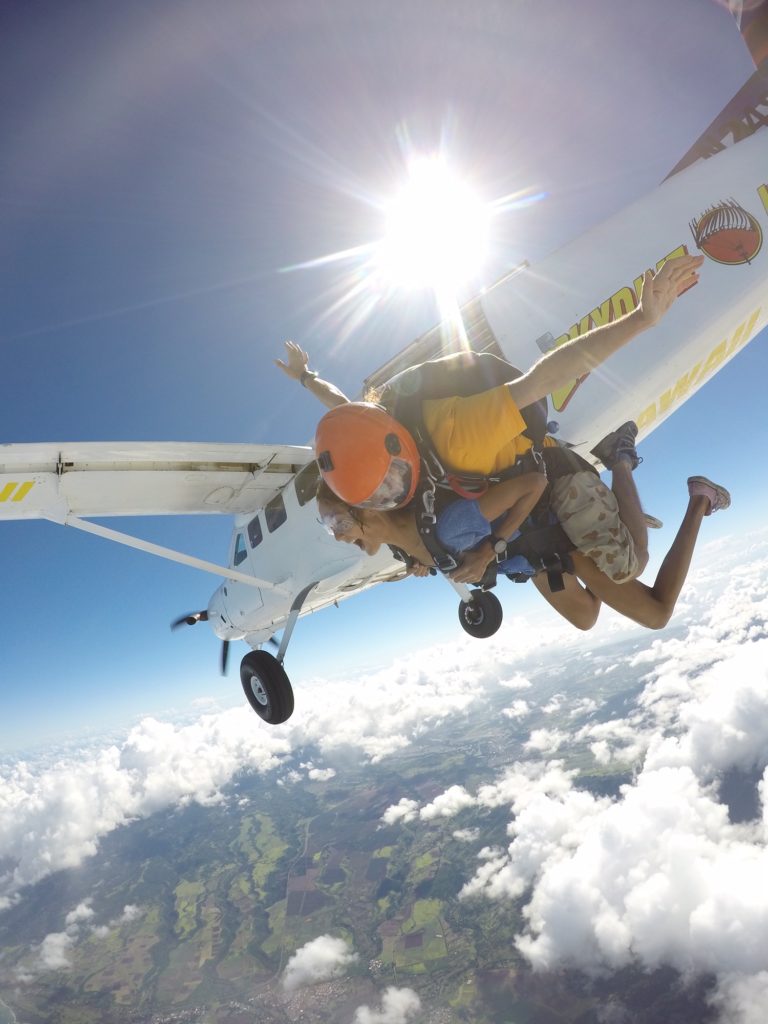 Since my first rock jump at Waimea Bay, I have jumped off of many more ledges and cliffs of varying heights, I have swung on frayed ropes into icy waterfall ponds, I swam with sharks, and I went skydiving for the first time. I won't lie, I got scared every time I was at the brink of the jump, looking down at the dive I was about to take, regardless of how often I'd done it before. But I never backed down because I learned to accept my fear as an ever present challenge constantly pushing me to test the limits of my courage. Now I apply this skill every time I force myself to go outside into the frigid cold of Boston.

I also biked over the H3 when I did my first Olympic triathlon here in Hawaii, and I will never forget the amazing feeling of flying down the mountain I had just used all my energy to ascend as the beauty of Kaneohe Bay unfolded in front of me. I know I could not have done it without the help of those around me who encouraged me, lent me a bike, helped me transport all of my gear, gave me training tips, and overall provided me with the support I needed to believe in myself and my abilities. The warm and welcoming people I have met in Hawaii have shown me that I should not be hesitant to ask for help, as it can open doors to new and rewarding opportunities. And after everything I have seen and experienced for the past 6 months, it has become clear to me that humans were made to help each other out.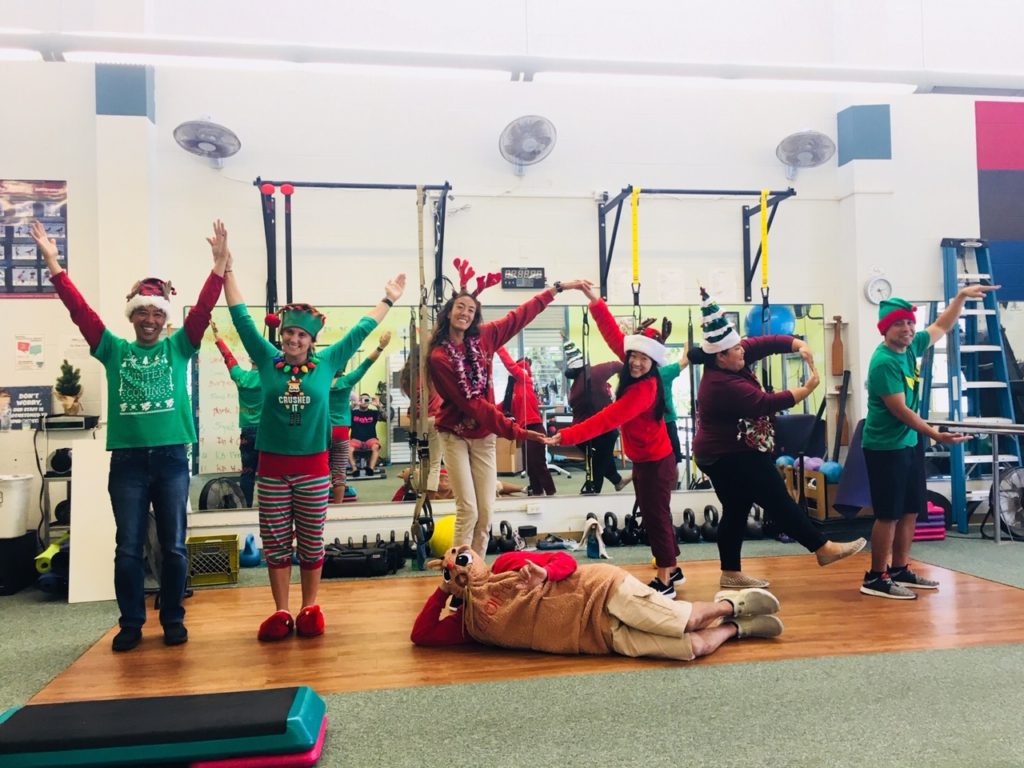 Of course, I did work a bit in between our island excursions. Though my time at the clinic rarely felt like "work" because I loved being around my coworkers and patients so much. I was incredibly fortunate to be surrounded by so many great teachers who were always willing to help me learn and grow as a therapist. From my time at WORC and the pool, I have learned so many unique methods of rehabilitation and exercise that have shown me how physical therapy can integrate creativity, health science, and empathy into a plan of care that encompasses the patient as a whole. This co-op has reaffirmed my choice in career path, and I am excited to return to my studies with the real life context and passion for my job that I gained here.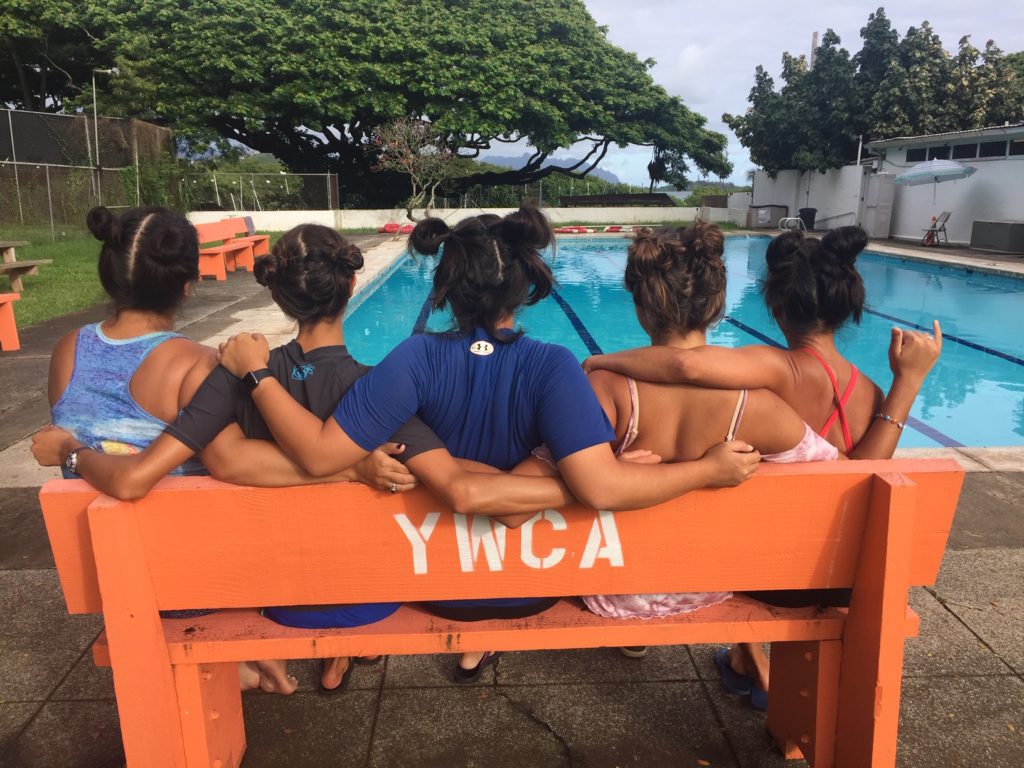 When I look back on my time in Hawaii, I will definitely miss the warm weather, fantastic sunsets and sunrises, eating poi with a spoon and Foodland poke bowls. But what will stay with me the most is the sense of acceptance and belonging I was given by everyone at Fukuji and Lum. My fondest memories are of the times I got to spend with these people, from holiday potlucks, to crazy outfits, to early morning WODs. I have come to consider them my 'Ohana and I will never forget the lessons they have taught me in the power of gratitude and compassion. Leaving Hawaii was hard – I lost count of the number of times I cried during that last week – but I will always keep the places, people, and experiences there close to me, as a special piece of Aloha in my heart.