Conquering Fear Together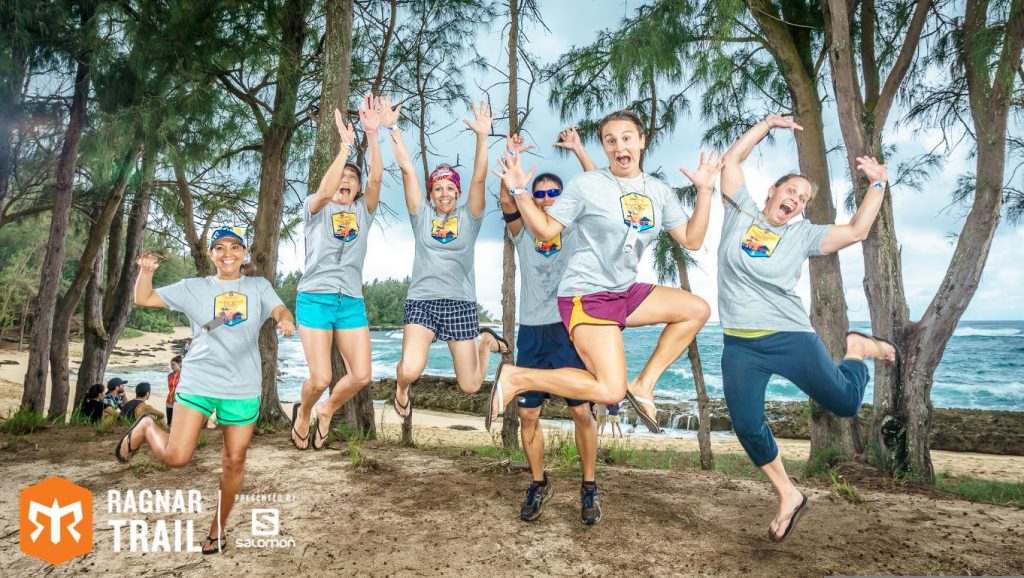 Conquering Fear, My Ragnar Experience – By Joy Yanai, D.P.T.
It's been on my bucket list for several years, even after I stopped running religiously. RUN A RAGNAR RELAY has yet to be crossed off. Then, in summer of 2016, the Ragnar Trail Oahu North Shore was announced online. I don't even trail run, but a friend and I decided to do it and form a team.
We named our team "Gotta Be Crazy" and knew that finding six more crazy people would be easy. None of us were trail runners and we had varying degrees of running backgrounds. We didn't know what to expect, but we were all willing to spend the night in a tent and take turns running 24 legs around Turtle Bay.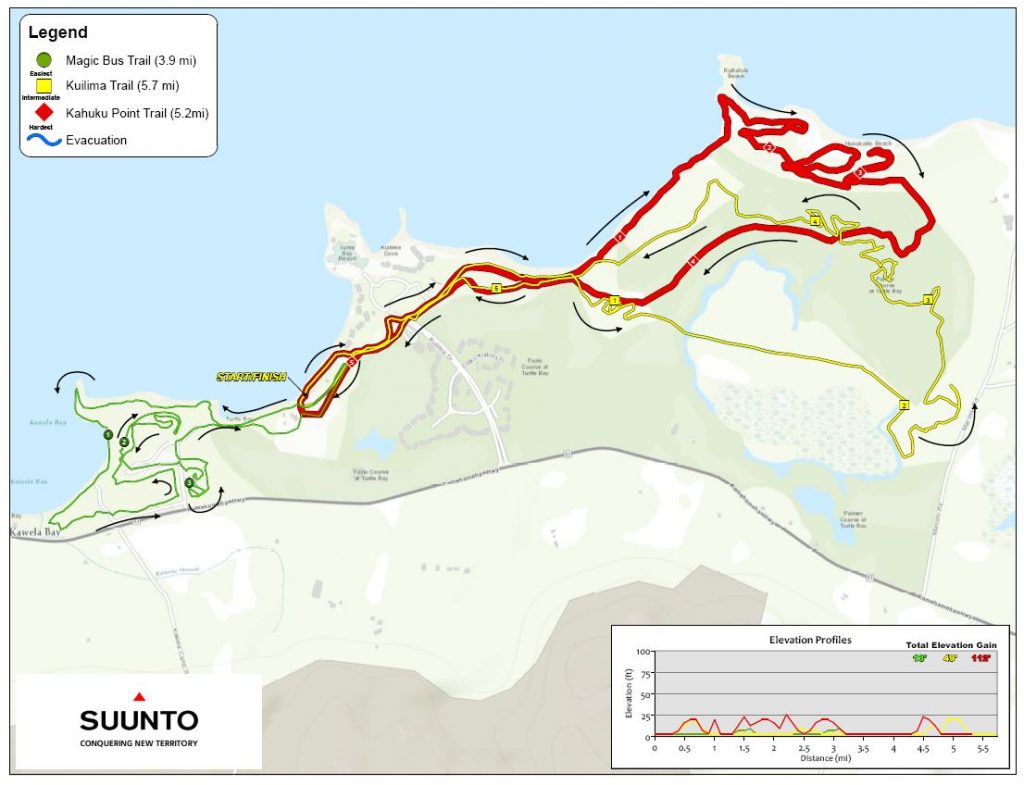 On Friday, April 21st we showed up at Turtle Bay to set up camp and start our run. As we drove into the parking area, the heavens opened up and the rains came down. And so the next 24 hours began…
[one_half] Going into this relay, the 8 of us all had different fears:
Fear of running in the heat
Fear of running in the dark
Fear of not being prepared
Fear of getting injured
Fear of disappointing teammates
Fear of centipedes in sleeping bags
Fear of using porta potties that 700 other runners are using
What I realized to be true about FEAR is that it's:
False
Evidence
Appearing
Real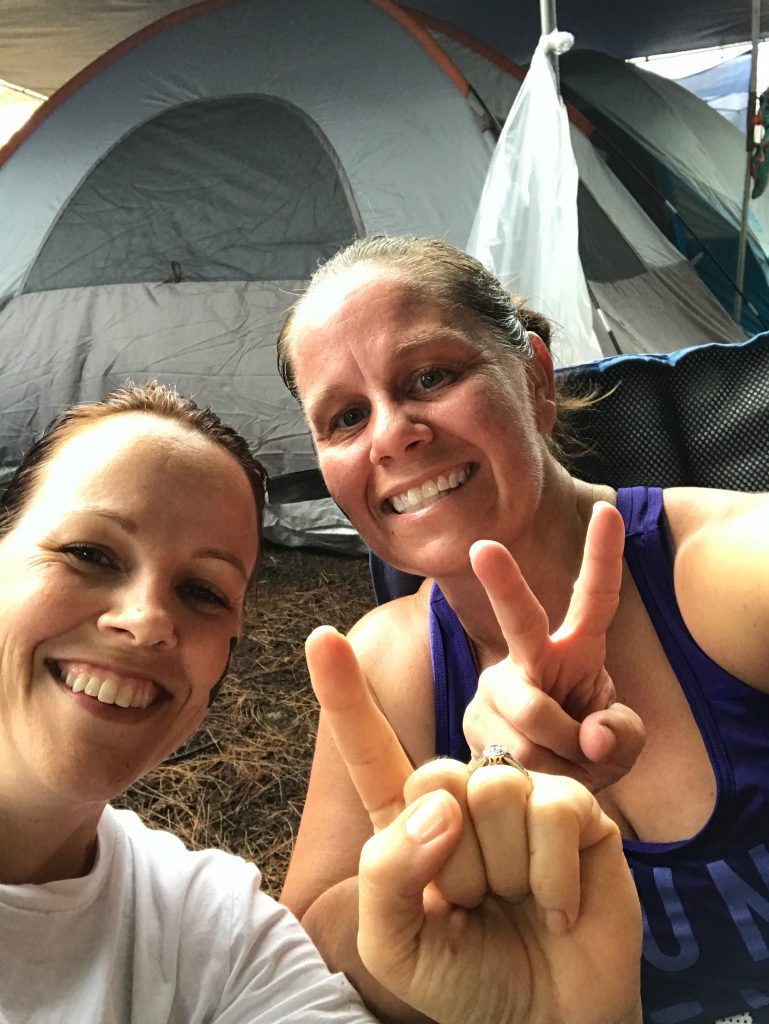 I didn't feel as physically prepared as I wanted to be. I could've stressed about it, instead I decided to just enjoy each run. I stopped to take pictures; I took videos and sent them to my teammates. I listened to the sounds of the waves, the birds, and the crickets.
During training, I had avoided running a trail at night because I didn't want to do it alone. When it was my turn to do it at the relay, I was sure that there would be plenty of people running at night to keep me company. NOPE! I did the longest route at night and only saw three people! I turned off my second light and splash through the mud, enjoying being somewhere I had never been before.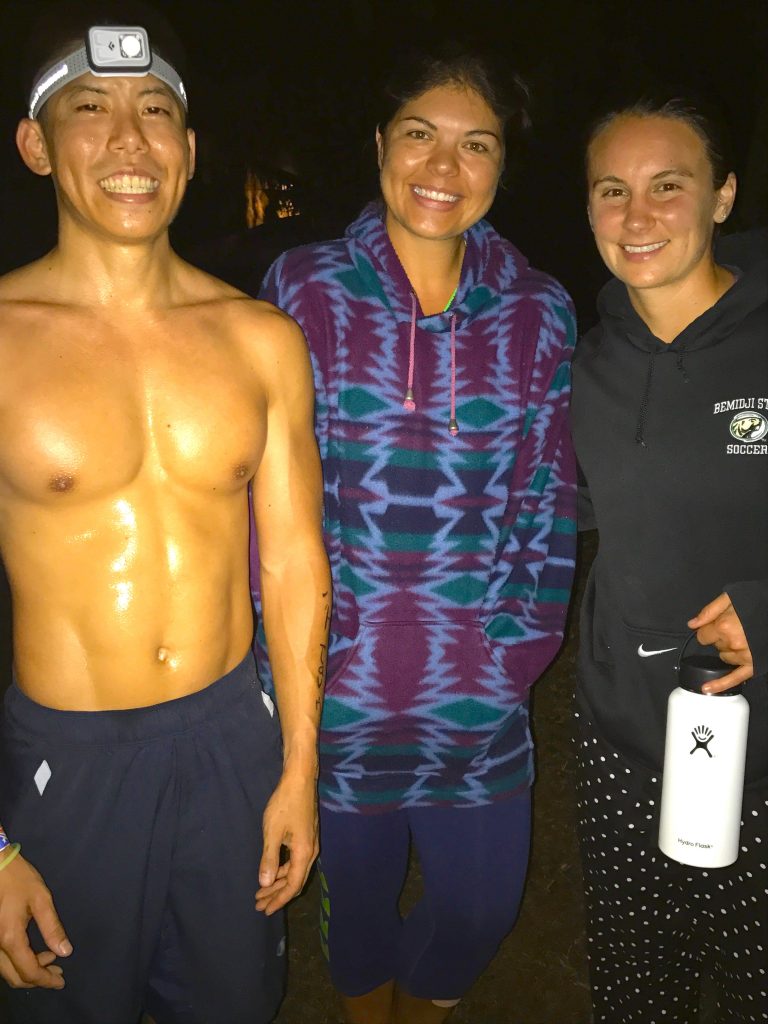 We all rested briefly overnight (except for Talon, he's a beast). A couple of members would accompany the next runner to the start and welcome the previous runner in. Next priority was making sure the runner who just came in got what they needed to recover.
All of my expectations of this run were smashed. I think our team's expectations were smashed. The trail we thought would be the easiest was the hardest because of the mud. The beach run with dreaded sand dunes was the easiest because of minimal mud.
We overcame fears. We complained about the rain, the porta potties, the mud. We all stepped up. Fellow co-workers who didn't run with us loaned us cots and lanterns. One of them even made us all precut tape strips to support our leg muscles. Even patients got involved, painting T-shirts for us and loaning us hi-tech bug repellant.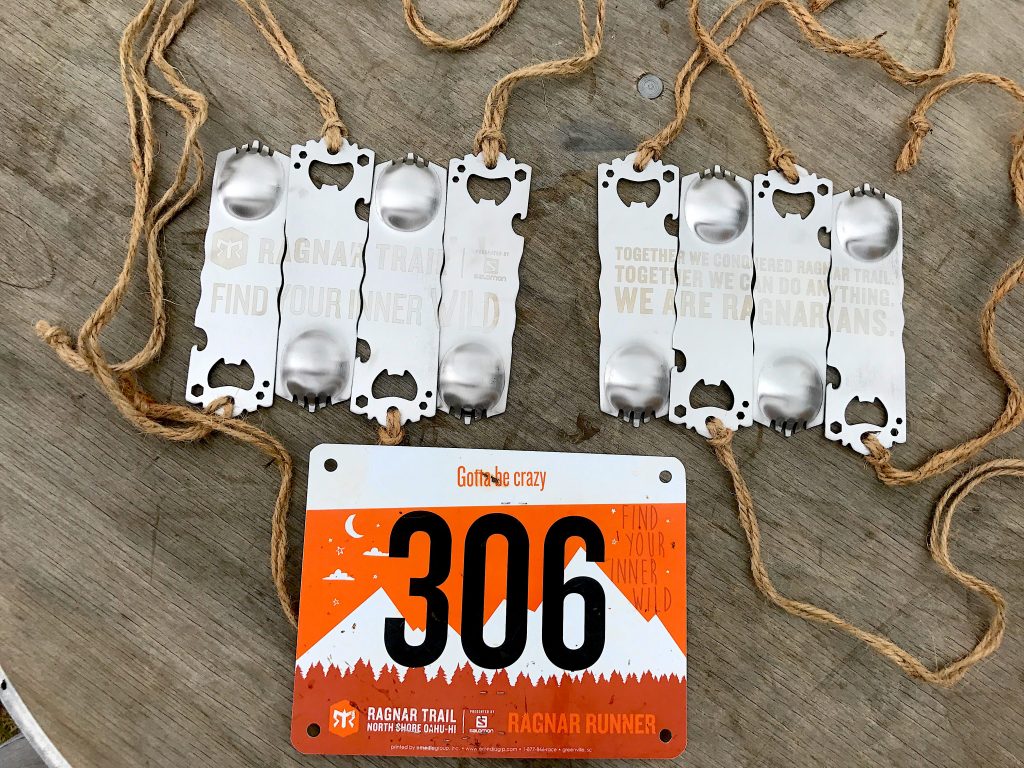 As I write this, it is hard to find the right words to describe my teammates. "Family" could replace "Team". "Friends" could replace "co-workers". That's really what we were; friends and family for the weekend, a small part of the bigger F&L Ohana. I appreciate all of them for helping me cross something off of my list. And if you ask any of us if we regret doing it, I'm sure we'll all say no. We are already planning on next year.
And now I ask you, what's next to cross off your list? What fears can we conquer together?