Kristin shares how she strives to nurture relationships, expand her knowledge, and be innovative during her studies. She writes about her experience thus far as a co-op and what she looks forward to during her time in Hawaii.
Aloha! My name is Kristin. I am originally from Southern California and  currently attend Northeastern University in Boston. I am a fourth-year physical therapy major  and chose this career path because of the hands-on involvement in a patient's rehabilitation  journey. I love that we are able to form relationships and guide patients to healthier and more  active lifestyles. To me, physical therapy is so much more than a major. We have the ability to  shape lives and support patients when they are struggling with pain. We are PTs, educators,  cheerleaders, and confidants all rolled up in one— this is my favorite aspect about the  profession. 
Prior to my co-op at Fukuji and Lum, I worked in an acute care setting. From there, I  knew I had to expand my horizon to outpatient physical therapy. After hearing about past co-op experiences, I jumped at the opportunity to work at F&L. I am so glad I did because I currently  have the privilege of learning from physical therapists with different specialties and interests,  each with a unique way to approach and treat patients. As a student who is eager to soak up  everything, it means so much to me that staff are willing to share previous lectures and provide tips to make me a better physical therapist. I think this speaks to the supportive and collaborative community at F&L.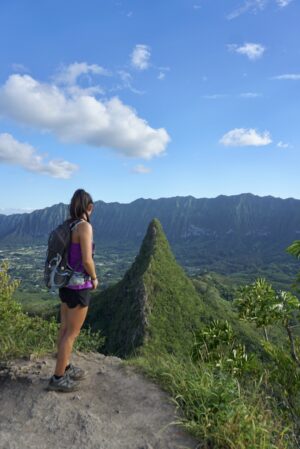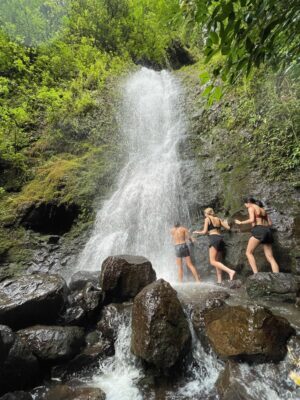 My experience in Hawaii has been nothing short of amazing. Outside of work, the other  co-ops and I are busy exploring the island and using every excuse to get shave ice and poke. We  have a list of recommended restaurants and hikes we are working through, and we are looking  forward to adding to it! We have big plans to go surfing and are building up to it by watching  Surf's Up and wearing goggles around the house. 
Although I am still new to physical therapy, I have been fortunate enough to work with  some of the most talented, knowledgeable and passionate physical therapists. They have  repeatedly shown me the impact of compassion, kindness, and patience, and I hope to embody  those characteristics as a future clinician. My past mentor always encouraged me to think outside  the box and strive for creative treatment customized for each patient. This encouraged me to  constantly improve and innovate my approach to treatment.  
There are many people that influenced who I am today, but the person closest to my heart  is my sister. My sister is the most selfless and warm-hearted person I know and makes everyone  else around better. I am constantly amazed by her, and I aspire to be half the woman she is!