The NEU Experience @ WORC by: Cody Gilliss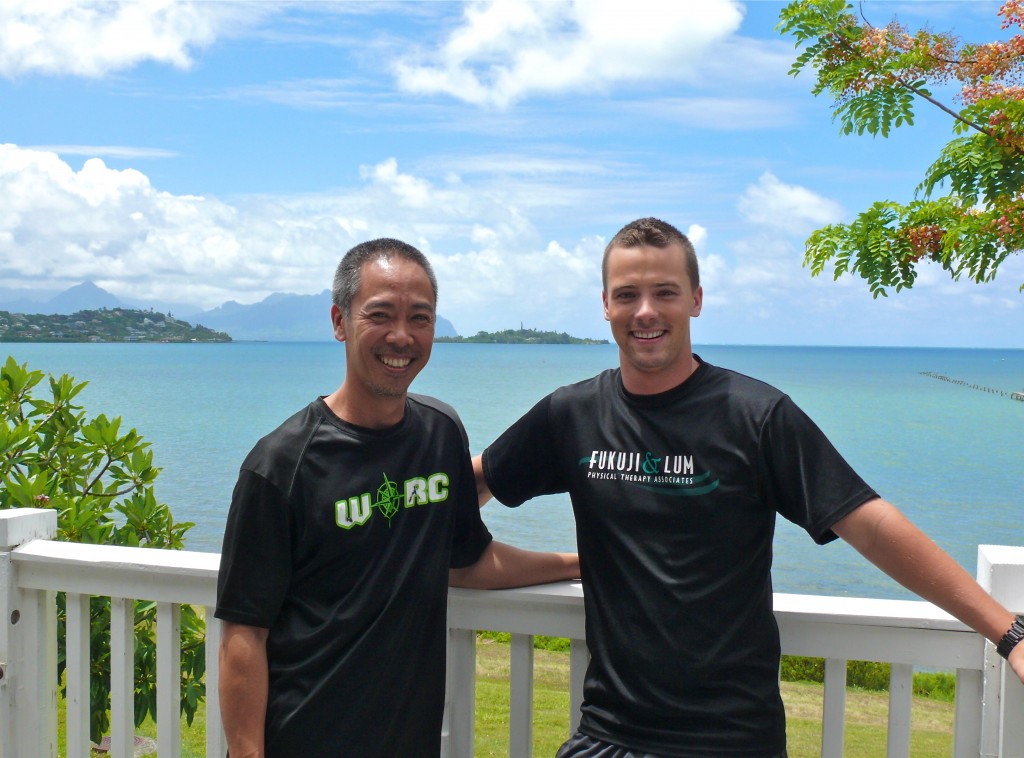 Cody Gilliss arrived in Hawaii early in January 2015 and began his 6 month Co-operative experience at F&L's Windward Occupational Rehab Center (WORC). I had interviewed Cody four months prior and knew that he would be a great fit for the unique setting that WORC has to offer. After returning to Boston a month ago, Cody took some time to reflect on his experience and share it with us.
Having the opportunity to work at Fukuji & Lum Physical Therapy was a once in a lifetime experience for me, and I can't thank everyone at F&L enough for my 6 months in paradise. It's sad to believe my short time with F&L is already over and I'm back in Boston, but Hawai'i, the memories, and the friends I made along the way will be with me for years to come.
[one_half]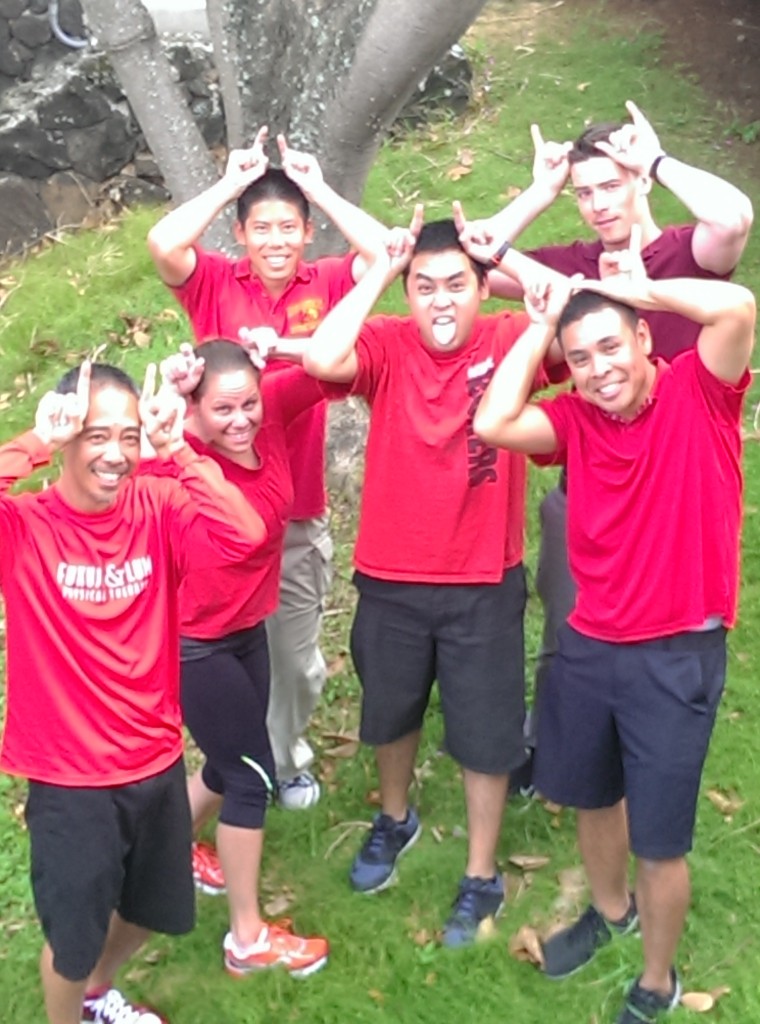 [/one_half]
[one_half_last]
Being my first real move from home, I was worried how I would fit in with the culture, the people, and everyone I was working with. Fortunately for me, I was lucky enough to work with some of the best people I've ever met – and had the opportunity to work with so many amazing patients. Thank you all for making my move to Hawai'i truly a breeze.
Prior to this work experience, I knew I wanted to experience something different than what I would get at home in Boston. I was greeted by a crew of talented and passionate forward-thinkers that really revolutionize and break the mold of the physical therapy practice. The WORC clinic uses a lot of cutting-edge and exciting new methods to rehabilitate their patients, and it was a pleasure to be a student learning from everyone there.
[/one_half_last]
[one_half]
Every day I knew that I would learn something new, or have a new book sitting at my desk. The amount of knowledge and insight I have gained through everyone at F&L is amazing and I am very grateful. Mark emphasized to me that it's important to forever be a student, and now I realize how true that really is. I learned you should always strive to be better, to learn more, and to be responsible for your own education.
[/one_half]
[one_half_last]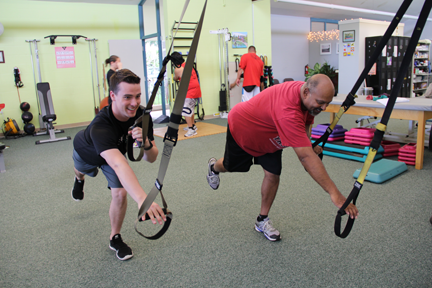 [/one_half_last]
Working at F&L under Mark, David, Stacy, Jessie, Lisa and Ross taught me so much about how to be a great physical therapist and a great healthcare provider. They work so hard to put the patient's health and wellbeing first, and it's something I look forward to providing for my patients in my professional future down the road.
Every patient that walked through the door seemed to be a part of the F&L family, and it was a blessing to be a part of that family, or Ohana, while I was there. I now definitely understand what it means to practice physical therapy "with aloha", and it's something I will bring back here to the mainland!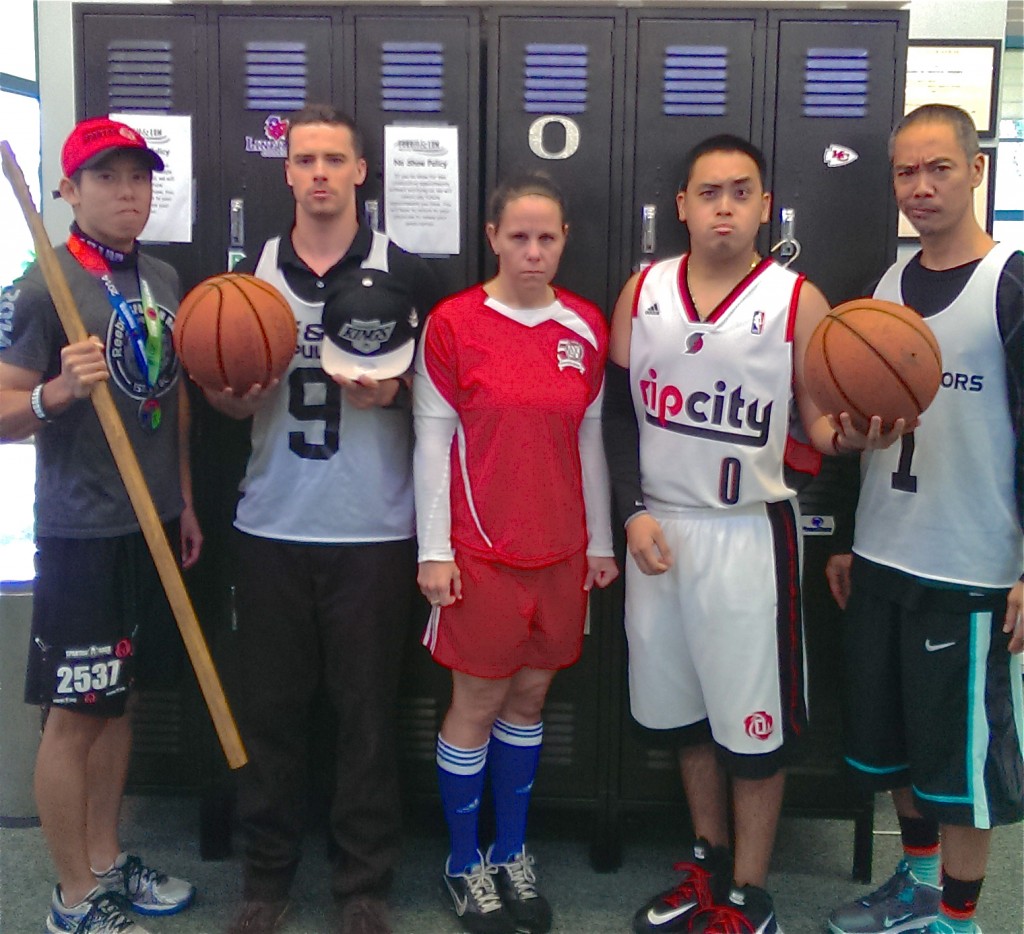 Sports Day at WORC
Speaking of things I want to bring back to the mainland, there are so many things I want to bring back here. First and most important – my favorite Hawaiian snack… Foodland's very own, Spicy Ahi Poke. I'm currently looking around the local fish markets to recreate it on my own. Thank you again to Jessie and Lisa for the extra furikake and poke-mix! It will be put to good use, I promise!!!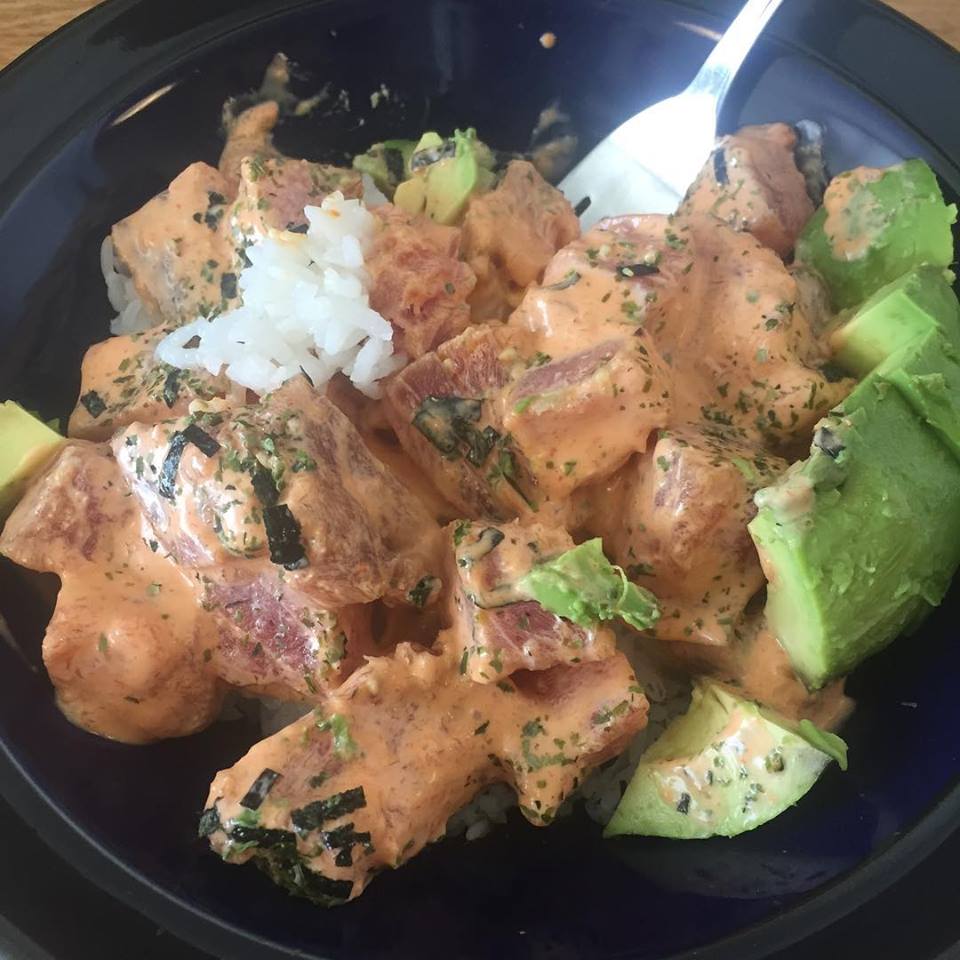 Cody's Homemade Spicy Ahi Bowl
There isn't a day I spend without thinking about my experience in Hawai'i and how it has made me a better person. The people, the ocean, the weather, the culture, and the Aloha spirit – It's a time in my life I'll never forget and it's something I'll take forward with me every day. Thank you all again for making it so special. I can't wait for the day I can come back to Kaneohe, hopefully this time for much longer.
Aloha,
Cody