Introducing Leila
From Boston to Hawaii
5,027 miles. That's how far our Northeastern University students travel from Boston to Hawaii to be a part of our ohana for the next six months. They put a pause on their school life and travel all this way, not knowing what is in store for them here in the islands. Four of them arrived for the fall semester, all with big smiles and feelings of excitement and adventure. We've already introduced two of them, Colby and Ashley, who work at our Kokokahi sites in Kaneohe. We have another student, Leila who works there as well and is enjoying working with patients at the pool and W.O.R.C. 
Let's meet Leila!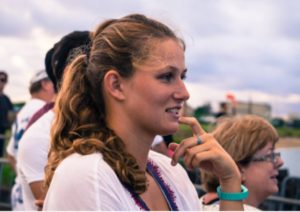 What school did you attend in high school and what's your current college?
I attended Middlebury Union High School in Middlebury, VT. I am currently a student at Northeastern University in Boston, MA.
[one_half]
What drew you to physical therapy?
Both my parents are doctors, so I have always been drawn to the medical field. I became interested in physical therapy when I started seeing physical therapists in middle school and high school due to sports injuries. The therapists were always able to help me recover so that I could get back to doing what I loved to do. I want to be able to do the same for other people. [/one_half]
[one_half_last]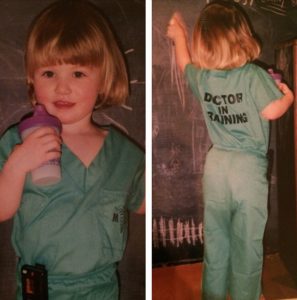 [/one_half_last]
Why did you want to do your co-op in Hawaii?
I chose to come to Hawaii because I love to travel. I have always wanted to come to Hawaii and now seemed like the perfect time to go. I was also really interested in the aquatic physical therapy program at Fukuji and Lum, especially because I heard the pool was outside.
What has been your experience like so far? 

My experience here has been beyond amazing. The people of Hawaii have been so kind, welcoming and helpful. I love the island not only because it is so beautiful, but also because there are so many different things to do. I am never bored here! I love working at Fukuji and Lum because I am learning so much everyday in an extremely positive environment.
[one_third]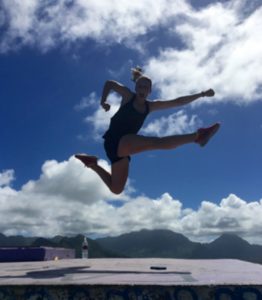 [/one_third][two_third_last]
What is on your to do list while here?
I have so many things I want to do while I am here. I want to hike Stairway to Heaven and the Pillboxes at sunrise, swim with dolphins and eat endless acai and pitaya bowls. It's so hard to narrow it down because the opportunities here are endless.  I also really want to learn how to hula dance!
What's the strangest thing that you've eaten since arriving?
Spam musubi and spam in general. My favorite foods I have had since coming here are acai and pitaya bowls. I'm obsessed with them![/two_third_last]
What are your outside interests? 

I absolutely love to dance. It is my favorite thing to do. I also like to hike, swim, and do yoga. I love to spend time with my friends and family as well. I am happiest when I am outside.
What kind of therapist do you hope to be?
I hope to be a caring, supportive therapist that helps patients meets their goals. I am keeping my mind open to what exactly I want to do later on in my physical therapy career, but I am currently leaning towards aquatic therapy for both adults and children.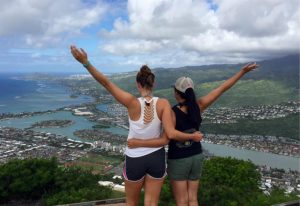 Who is your greatest influence in your life?
My family has been my greatest influence in my life. They have made me into the person I am today. My family is full of the most loving, supportive and kindest people I know and I aspire to be like them in everything I do.