The NEU Contribution

"The secret to living is giving." – Tony Robbins, Awaken the Giant Within
[one_half]
It's that time again! Every six months we say Aloha and goodbye to the Northeastern University (NEU) Co-Ops that have been with us as part of our affiliation with their school. F&L is now in our eighth year with its partnership with Northeastern University's Physical Therapy Cooperative Education Program.
[/one_half]
[one_half_last]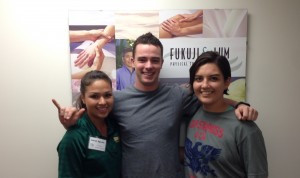 [/one_half_last]
Our company accepts NEU physical therapy students as full-time employees and gives them the opportunity to gain valuable work experience in an outpatient orthopedic clinical setting. They primarily assist our highly qualified physical therapists with outpatient care at our clinic locations in Honolulu and Windward Oahu, including the outdoor heated pool at the Kokokahi YWCA. The journey to Hawaii offers NEU students tremendous life-changing experiences as they strive to balance work, play and new discoveries during their six-month employment.
Our most recent Co-ops, Cody, Sarah and Teagan, were with us from January to June and were an integral part of our team. Cody spent most of his time at WORC and was an outstanding contributor in working with injured workers. He also was an integral part of the Performance Plus Program in training our F&L membership base in a personal training. Cody proved to be a quick learner and developed skills in instructing patients with tools such as sandbags, kettlebells, and suspension trainers.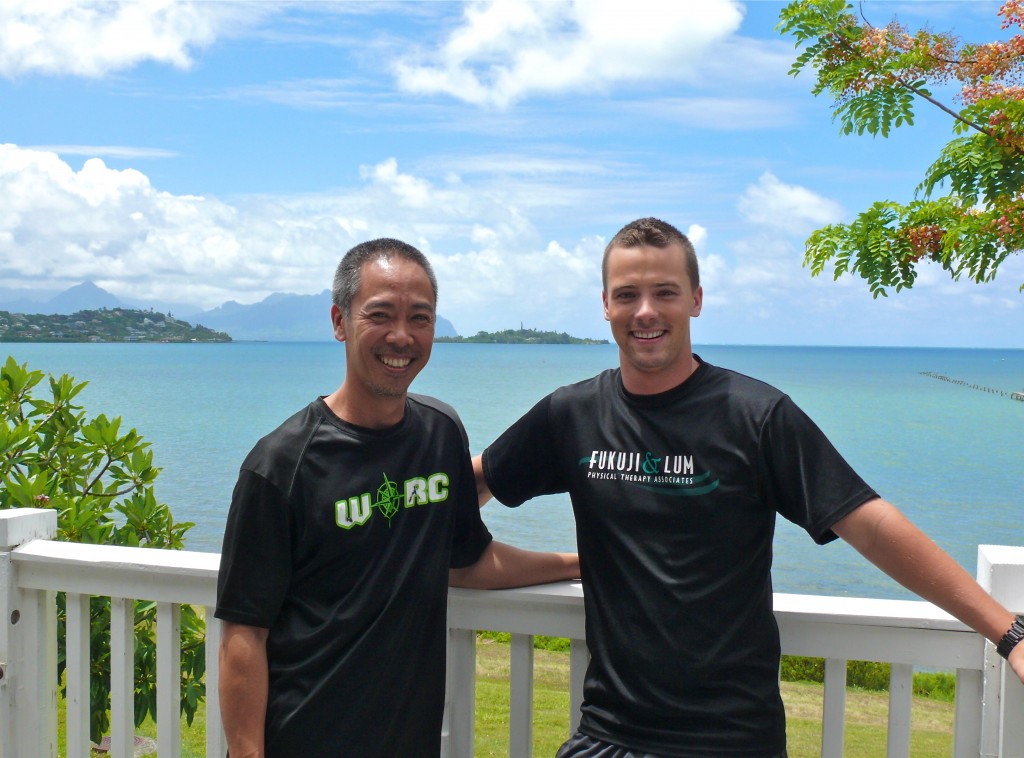 Teagan spent her time in the Aquatics program and with our private care patients at Lower Atherton. She definitely found a love for the pool and demonstrated the unique ability to work with the wide diversity of patients that are a part of Aquatics. She expressed to me that she may have found a career path with her time spent at Kokokahi.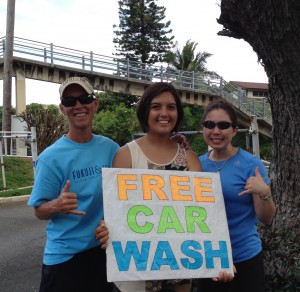 [one_third]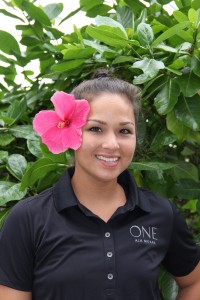 [/one_third]
[two_third_last]
Sarah was our first homegrown Co-op student, having graduated from Iolani Schools. She was our utility Co-op bouncing from the Windward side at the pool and our Kailua clinic to working exclusively at our Kuakini clinics. The Co-op experience is valuable for students who haven't experienced the islands so this was the first time that we had someone who was with us primarily for the clinical experience. Look forward to reading about her experience, as well as the others, in an upcoming blog.
[/two_third_last]
F&L's relationship with NEU's co-op program is unique. F&L's commitment to the physical therapy profession is one reason why we dedicate our time and resources to this relationship. Each staff member is responsible to contribute to the growth and learning of the co-ops so that the profession continues to expand to higher levels. This responsibility is not listed on anyone's job description but it is a large part of our culture and values. There is no richer emotion in life than the sense that something you have said or done has somehow enhanced someone's life. We recognize our staff's contribution to the NEU program as well as the how these young professionals enhance our lives in such a short time.
We wish the three students our best wishes and thank them for their hard work and dedication. We hope that our paths cross again and that one day we employ them again.
We greet our new co-ops, Connor and Victoria (look for more about them in my next blog).