This Is How I Roll
Book Review: The Roll Model by Jill Miller
As part of my series of blogs about my morning routine, this book review is an essential read to understand how I prep my body for the day. After reading this book earlier in the year, I've added the practice of mobilizing my soft tissues every morning. It's been a huge benefit to my well being and feel that it's an essential component to my day.
[two_third]
Jill Miller is the co-founder of Tune Up Fitness Worldwide, creator of the corrective exercise format Yoga Tune Up® and The Roll Model® Method. Jill and her products have been featured on various top rated television shows such as The Today Show and Good Morning America, and in popular publications such as O, Shape, and Fitness.
[/two_third]
[one_third_last]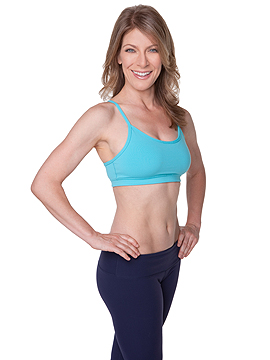 [/one_third_last]
Jill has created a system with tools and techniques that anyone can use. Her Roll Model® Method has become one of my favorite ways to release the myofascial tension in my body. In her book, The Roll Model, she describes the system of connective tissue that shapes and forms our soft tissue structures and the type of dysfunction that can arise with disruption to this system. The pictures and drawings in the book are excellent and the step by step description on how to address each body region are invaluable. The unique Yoga Tune Up balls are the focus of the technique and are essential in delivering the best results in her system.
She also includes short testimonials by those who have benefitted from using her system, including another of my favorite authors, Kelly Starett. These stories of life changing improvements in using these inexpensive balls are impressive and motivating to invest in her system.
[one_half]
All of our clinics use the balls daily and instruct our patients on how to use them properly. We've found them to be more effective than foam rollers and lacrosse balls. The balls are soft and tacky which are key ingredients when addressing both pain and restriction for our patients.
The uses of these Yoga Tune Up balls are becoming more popular in other physical therapy clinics as well. They come in various sizes and some techniques require more than one ball.
[/one_half]
[one_half_last]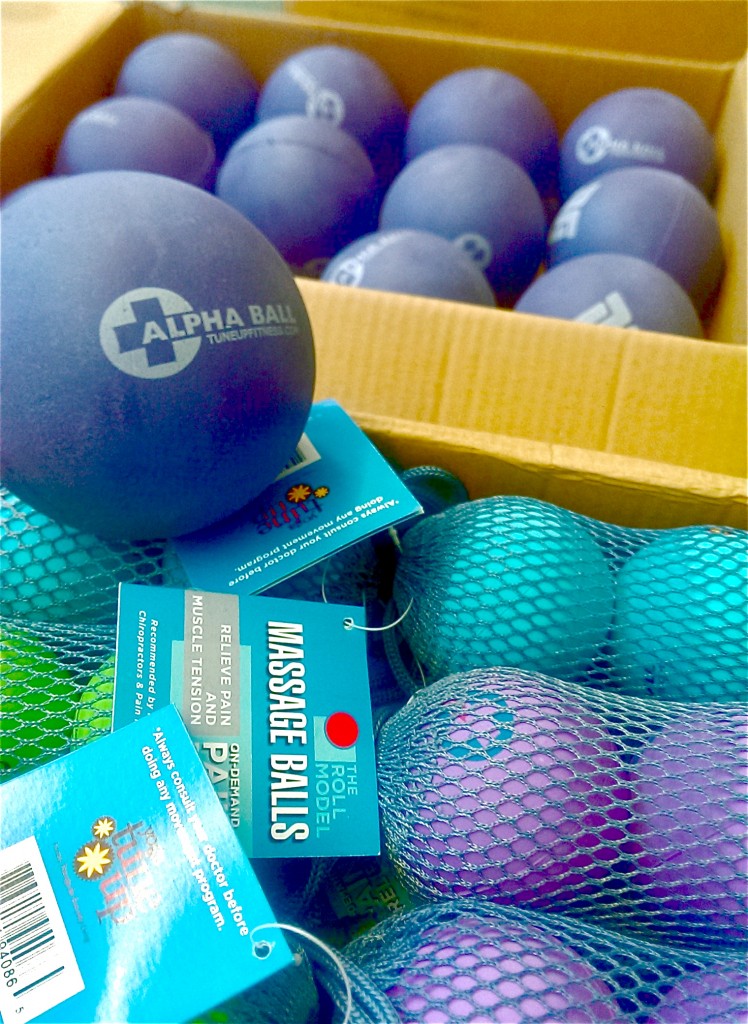 [/one_half_last]
Physical therapists are experts in evaluating and improving movement patterns. I've had great success in using the Roll Model® Method in addressing limitations in the soft tissues. One example is that when I recognize a limitation in the cervical spine for someone who has difficulty looking down, I assess if there's a restriction in the posterior muscle chain. If my assessment is accurate, I've been able to use a tune up ball on either the sole of the foot or in their hamstrings, which frees up the restriction and improves cervical flexion.
If you're interested in how Jill Miller's system works, contact us at info@fukujilumpt.com for a consultation or physical therapy appointment.