Welcoming our Fall NEU PT Students!
Alex tells us about his initial motivation to become a physical therapist and how important his parents are to him. He's excited to explore the islands and grow as a PT student during his time as a co-op with us.
What school did you attend in high school and what's your current college?
I grew up in a city called Quincy, Massachusetts and attended North Quincy High school. Then I went to University of Massachusetts Amherst and got my bachelor's degree in Kinesiology. After taking a gap year after graduating, I am currently attending Northeastern University's DPT program.
What drew you to physical therapy?
I had always enjoyed watching the Patriots win all their Superbowls and I wanted one of the rings. One of the ways to do that was to find my way on the field. I had seen athletic trainers and PTs run on the field and get their 15 seconds of fame and that's what I wanted at first. After my first job in an office, I realized that I couldn't sit still and needed to be moving around. Once I was exposed to working in a PT clinic, I really enjoyed working with patients.  Getting to meet new people every day and listen to everyone's life experiences while helping them brings excitement to my life.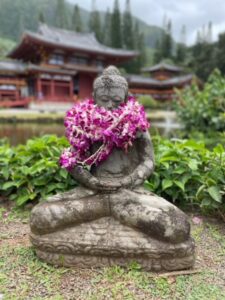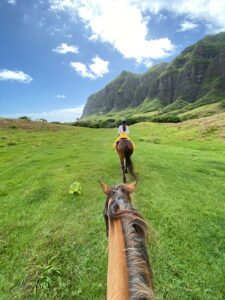 What's the strangest thing that you've eaten since arriving?
I don't think that I have had anything strange since arriving in Hawaii, maybe raw octopus? I would say I'm a very adventurous eater and love food, so I am always down to try some new foods.
What is on your to-do list while here?
My to-do list while here is to be able to go to the 3 other large islands. I would also love to swim with dolphins, skydive, surf and maybe swim with sharks. Also what I've been accomplishing the most, to eat as much good food as possible.
What kind of therapist do you hope to be?
The therapist that I want to be is a trustworthy, dedicated and reliable therapist that patients are able to communicate with and trust. Being able to connect with patients in that way is what an amazing feeling and is what I hope I can do in the future.
Why did you want to do your co-op in Hawaii?
Why did I want to do co-op in Hawaii? Because WHY NOT!!  I had been to Hawaii last year and I loved it, so why not come back for 6 months this time. I am fortunate and grateful to have such a strong support system back at home to be able to be living this dream. Even though I am here to learn and work, I feel like I am on a 6-month vacation.
What has been your experience like so far?
My experience so far has been a dream. Everyone here is so welcoming and friendly. I am grateful that Northeastern has such a connection with the F&L family. The weather has been amazing, the beaches have been extravagant, the views have been fabulous, and the food has been impeccable.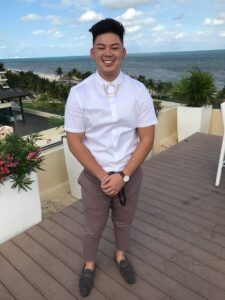 Who is your greatest influence in your life?
The greatest influence in my life are my parents. Coming to America from a 3rd world country and being able to give my brothers and I the life that we have had is just unfathomable. I will forever be grateful of what my parents have done for my family. They have worked so hard in their life and deserve nothing but the world and that is what my brothers and I are aiming to do for them.