A Reflection on the Co-Op Experience
Ariane shares some highlights from her Co-op experience with F&L.
Highlights in and outside the clinic?
Inside the clinic
The amazing welcome I received from the Fukuji & Lum family truly highlighted my 6 month co-op experience. The environment created by the staff and patients was all-embracing.
I'm not sure why, but a time that stood out to me, that I still think about, was watching the first patient I saw getting discharged. Watching him express his gratitude -it was a pure and genuine appreciation for both PT and PTA - was such a beautiful thing to witness, and yes I did get emotional. It just proved to me what an incredible impact therapists can have in patients' lives. The coolest thing was that I saw this appreciation expressed by patients throughout the clinic. The respect they had for the HNL crew -being on time to appointments, the generous goodies brought to the clinic, willingness to try all sorts of approaches and interventions- was moving and left me with an even greater respect for the profession.
Outside of the clinic
I would say being able to be outdoors so much, immersed in the natural beauty of Hawaii with my peers was like nothing else.  Moving across the country with my other classmates, where none of us knew each other too well beforehand and experiencing this chapter of our lives together  was incredible. Through laughs and tears, those 6 months are something we will always share. Grateful for life long friendships formed.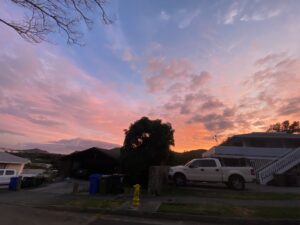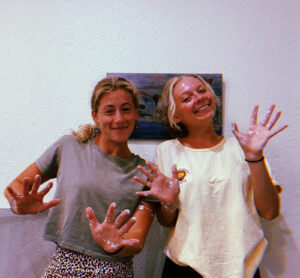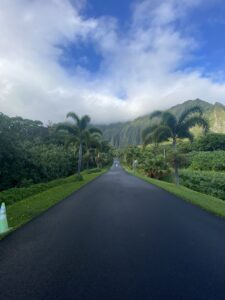 Who had the most impact on you during your time here?
It's hard to isolate just one person who had the most impact on me during my time at Fukuji & Lum. I got to work alongside the greatest people I could have imagined. However, there was one person in particular who really stood out, and that was Blayse, my supervisor at the Honolulu Clinic. One of the first things I was asked on day one of work was, what kind of a learner I was… and although this may not seem like the most pertinent question when first training a new employee, it was utilized in every sense of the word. I don't even know how, but managing a whole clinic, all the PTs, PTAs, and patients needs requires time and passion… not to mention also having to figure out how to fit a co-op into the mix while not disrupting the flow of the clinic.
Blayse does it all though, and I am forever grateful to have been able to learn and grow under him. Not to mention the rest of the honolulu family, who shared with me their passion and knowledge of the field. Their genuine care and love for their patients never went unnoticed. Being a part of this was a phenomenal experience.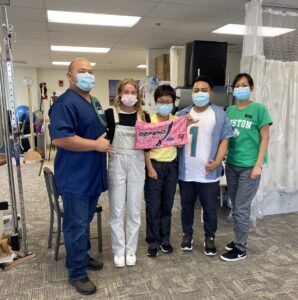 From this experience, what intentions will you have going forward with your career?
Full body approach!!! From my experience at Fukuji & Lum I continuously saw the importance of 'zooming out' and considering the body as a whole system, not just pieces. Our entire body works together to create a whole.
Going forward with my career I will also look for opportunities to take continuing education courses. Throughout my 6 months, the numerous courses I saw people taking, to learn new techniques, gain a better understanding of something and just broaden their ability to help patients, was inspiring.
&nbsp
Thank you and rock on,
Ariane