Meet Jocelyn
Pediatrics and Pool Time with Jocelyn
[one_third]
[fancy_images width="150″ height="150″]
[image title="Jocelyn Shiro, P.T., PAq" caption="Jocelyn Shiro, P.T., PAq"]https://fukujilumpt.com/wp-content/uploads/2016/03/jocelyn-webpic.jpg[/image]
[/fancy_images]
[/one_third] [two_third_last]
Jocelyn Shiro, MSPT, PAq has been a licensed and practicing physical therapist for the past 30 years in California, Alaska, and Hawaii. Twenty­-eight of those years have been in pediatric rehab, working with clients of various ages, ranging from birth to young adulthood. She has worked in neuro-rehabilitation, public schools, birth to three early intervention and private pediatric clinic settings.
[/two_third_last]
Jocelyn has experience with aquatic physical therapy, developmental assessments, sensory integration treatment, evaluation and treatment of children with global and motor developmental delays, Down Syndrome, Cerebral Palsy, Muscular Dystrophy, Autism and Autism Spectrum Disorder, Traumatic Brain Injury, Stroke, Spina Bifida, lower extremity amputation from disease, trauma, and birth defects, Failure to Thrive, FAS, seizure disorders, Brittle Bone Disease, and orthopedic anomalies.
In August 2016, Jocelyn became a certified Pediatric Aquaticist through the Aquatic Therapy University in Minneapolis. She currently works for Fukuji and Lum as a full time aquatic physical therapist, and for the Waianae Coast Early Childhood Services Parent Child Development Center.
Jocelyn joined us a year ago and has been busy at our Kokokahi location working daily in the pool. Her certification in Pediatric Aquatics brings us closer to providing lifelong care for our patients.
What makes you so drawn to working in pediatrics?
I have always had a soft spot for babies and children.  No matter what deficit or diagnosis they have, no matter how high or low functioning they are, they just want to have fun and feel happy.  If they are in pain or are unhappy, hugs tend to work much better than pills. They are also smaller than me, and being a rather small adult, it makes being a physical therapist much easier!
Who is your greatest influence in physical therapy?
My clients, both young and old are my greatest influences.  I am often inspired by those who are overcoming pain, suffering and disability, and I strive to be a better therapist, so that I can better help them.
What is the most interesting thing or most rewarding thing in working with children?
Children's bodies and nervous systems tend to be more plastic or resilient, because they are young and still developing.  They tend to improve or recover relatively quickly, which makes working with them very rewarding.  I also enjoy working with parents or other caregivers, educating them and empowering them to be their child's best advocate and "therapist".
[one_half]
You moved from Alaska to work in Hawaii. What drew you to Hawaii? 
I was tired of the cold, dark winters of Alaska and was ready for a change. I felt like I had made an impact and contribution to my small town in Alaska through teaching dance and being a PT for the hospital, public schools, and the birth to three early intervention organization.  I wanted try making a new contribution to a new community, with the same feeling of "Ohana" if I could.
[/one_half]
[one_half_last]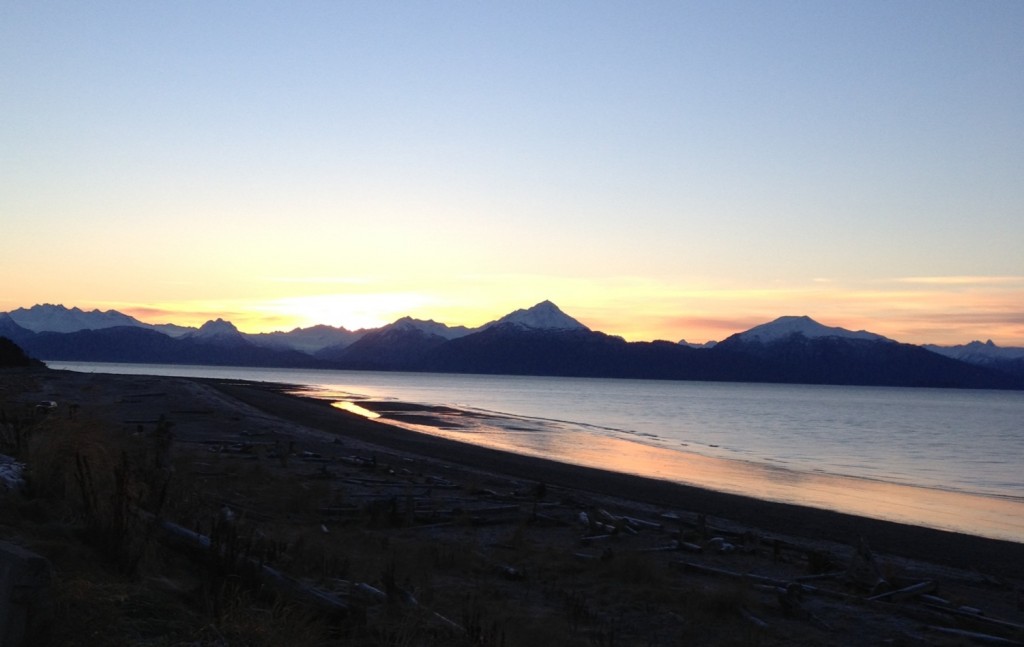 [/one_half_last]
[one_third]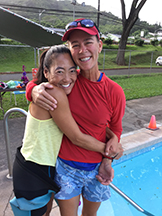 [/one_third]
[two_third_last]
What do you see in F&L that's so different than other PT organizations?
The owners and clinic directors treat, make investments in, and take care of their employees like family.  I am starting to really feel a part of it just after a year. I've worked many years in different settings, and it's rare to find that special closeness between the different staff levels.  Everyone is important and valued, regardless of title. When people feel invested like that, the company can run more smoothly and respectfully. I truly appreciate that and feel blessed to be a part of Fukuji and Lum Ohana.
[/two_third_last]
How have you adapted to life on the islands?
Haha, I think I have adapted very quickly and comfortably.  I feel very at home here and have enjoyed getting to know a wide variety of people, both local and not local, and have involved myself in the medical, yoga, and dance communities this past year.  And my son serendipitously ended up at the University of Hawai'i Manoa, which we both love (that was NOT planned, but he says I followed him).
[/one_half_last]