Saying Goodbye
On Friday, March 20th, F&L said goodbye to two team members, Jenni and Jeralyn. These gals made a big impact on our staff, patients and community and truly embraced the F&L culture during their time with us. We are grateful to have had them as part of our ohana.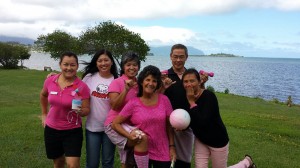 Jeralyn was Kaneohe's medical receptionist for the past year and a half and always greeted everyone with her big smile and warm personality.  But I discovered that beyond that grin, Strength was what carried her day to day and it reflected in her attitude when helping others. Her ability to be strong for herself and her co-workers during all the changes that Kaneohe went through the past year, especially the clinic move to Kokokahi, was tremendous.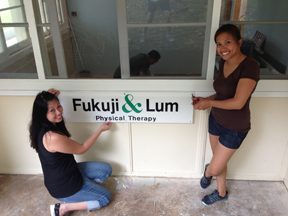 A new opportunity and challenge came about in Jeralyn's career. She decided to join the Navy. The decision to serve her country is typical of what I've become to expect out of her.  I know that her strength will serve her well in this new venture.
[one_half]
This past weekend we gathered at the Kaneohe clinic to have a going away party for Jeralyn. Her wish before leaving the F&L ohana was to do one last activity as a family, and she chose painting. An art teacher from Moanalua instructed all of us on how to paint a "whimsical tree" portrait. For most of us, it was our first painting experience since grade school. We had a great time painting together and enjoyed each other's company.
[/one_half]
[one_half_last]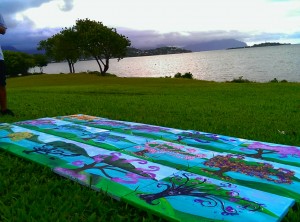 [/one_half_last]
Jenni has been one of our main physical therapist assistants at our Kailua clinic since 2012. She came to us as a graduate of Kapiolani Community College's PTA program. Jenni is a fun-loving, carefree spirit and was the queen of F&L dress-up days. She always got the most compliments during our Halloween and Spring Break activities.
[one_third]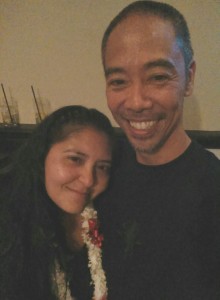 [/one_third]
[two_third_last]
As a physical therapist, I enjoyed working with Jenni because she was always willing to learn and was able to adapt to others well. Like her many crazy and amusing characters she portrayed, we will miss her funny faces and infectious laugh.
Earlier this month, we gathered together for a wild and exciting night with Jenni to celebrate the joy she has brought to our company. She will soon be heading to the mainland to explore the Great Northwest and I'm sure she will share her happiness with others wherever she settles.
[/two_third_last]
[one_half]
Jeralyn and Jenni are perfect examples of the type of employees who sincerely exudes all of our organization's core values, but especially, the value of  "Embracing Change and Encourage Growth". I hope they will continue to succeed in their future endeavors with this value as their guide. We thank them for their years of service, helping us to deliver happiness and compassion daily. Our F&L family will miss them dearly and wish them well.
[/one_half]
[one_third_last]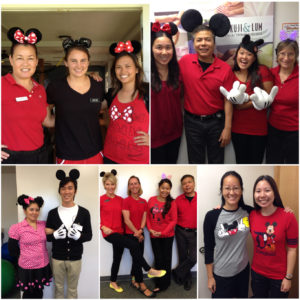 [/one_third_last]