Entering the New Year, I look back at my 2017 accomplishments. As many others strive for when creating their list of resolutions, I had hoped for positive change and personal growth. With the bittersweet end to my time in Hawaii, I reflect on how it has helped me to reach my goals. Surrounded by clear blue waters, soaring mountain ranges, and a unique Ohana; I had the opportunity to take a step away from the hustle of Boston and learn more about myself and the therapist I want to be one day.
After receiving word of my position in Hawaii, I was both excited and nervous for this new adventure. Weeks leading up to my arrival I had many friends and family, some more jealous than others, sending me good wishes on this next chapter in my life.
[two_third] Previous co-ops spoke so highly of their coworkers and experiences, so I knew I would be greeted with open arms. This made leaving home and coming to an unfamiliar place a little less daunting.
Within hours of landing, I was receiving welcome hugs from people I had never met – I already felt a part of the Ohana. With any new job, the first few months are a transition period. Learning to embody the values of a company and collaborate closely with colleagues you know little about, can be difficult. Although it was overwhelming at times and my supervisors received many of my dumbfounded looks, I felt every coworker I encountered was willing and able to help me make this transition seamless.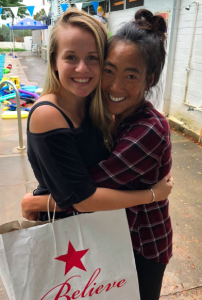 I am grateful to have worked with so many accomplished and intelligent therapists. I learned that each therapist has something different to bring to the table, whether it be a skill or a thought process. I watched as they worked as a team of many backgrounds to provide the best care possible for our patients. Looking back at my experiences with each therapist, I have confirmed that I want to be a physical therapist. I learned something from each and every one of them that I will someday have the opportunity to apply in my practice.
I also had the chance to work closely with many determined, caring patients, who constantly embodied the aloha spirit. From my patients I learned the power of perseverance. Watching them maintain determination over the course of a few weeks, a few months, or even the entirety of my time at F&L to reach their goals, was an enlightening experience. I truly realized the importance of teamwork in this field, where healthcare providers should work closely with their patients. This unique team is what makes our jobs worth it each and every day.
Having the opportunity to work in almost all of the clinics, it opened my eyes to how closely the company works in order to carry out F&L's mission and values in every location. Rather than each being their own separate entity, the clinics worked together to be one, united team. During my 6 months, I also had the unique chance to experience the company go through big changes. One of which, was seeing lots of hard work go into creating a new logo that embodies all that the company is. With such a distinctive model and outlook on physical therapy, F&L stands out and makes me hopeful for further growth in the PT world.
[one_half] Aside from building many close relationships and a strong sense of work identity, I also had the opportunity to explore Oahu, and remind myself to take some time to enjoy the little moments in life. For an island that is only 40 miles long and 30 miles wide, I never thought there would be so much to do. As a co-op group we were able to explore the wonders of Hawaii together, truly making the most of our weekends. From sliding down steep, muddy mountains on my okole (yay Hawaiian words) to maneuvering the paddle out to the mokes, we made endless memories together that I will hold onto for the rest of my life.
A special thank you to Liz, Stevie, Matt and Kyle, my Hawaii family, for making the better half of my 2017, even better. I learned from you guys and our many adventures to take a step back and take in the moment. A little rest and relaxation never hurts.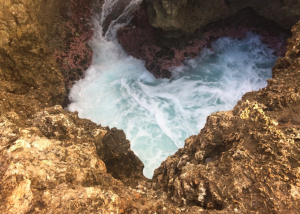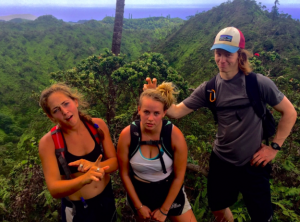 From my amazing patients to the special company of Fukuji&Lum, I thank you all for this incredible experience. I will miss each and every one of you very much, and I hope to see you someday soon.
Mahalo Nui Loa,
Grace Taylor