We Welcome Liz to the Fukuji and Lum Ohana!
Fukuji & Lum welcomes our fourth Co-op this semester, Liz, to our Ohana. She will be working with our aquatic therapists in the pool and at our outpatient physical therapy clinic in Kaneohe.
Liz is our guest blogger this week and shares a little introduction about why she got into physical therapy and her experience so far in Hawaii.
What school did you attend in high school and what's your current college? I went to Falmouth High School in Falmouth, Maine and I am now in the DPT program at Northeastern University in Boston.
What drew you to physical therapy? I grew up playing sports year-round so I was constantly focused on the way my body moved. I went to physical therapy for my own sports-related injuries in early high school and it opened my eyes to how amazing the human body is. I decided to do a job shadow with a couple of physical therapists in my area and that's when I knew I wanted to be an expert on the way the body moved and pursue a career in physical therapy.
Why did you want to do your co-op in Hawaii? The ocean and mountains of Hawaii are what initially grabbed my attention when I began my coop search. After I heard previous coop's descriptions of the Fukuji and Lum culture, and saw the mission and values highlighted on the F&L website I knew I wanted to be a part of the fun, happy, and compassionate family I had heard about.
What has your experience been like so far? I've had an amazing experience so far. Rather than dreading going to work in the morning and counting the hours until the end of each work day, as I have found myself doing with previous jobs that I've had, I look forward to going to work and I find that the days fly by. I have learned a lot from my co-workers and patients, and I have become more excited for my future as a physical therapist.
What's the strangest thing that you've eaten since arriving? Spam.
What is on your to-do list while here? I want to take advantage of the mountains and the ocean by hiking and swimming regularly and hopefully learning how to surf. I also hope to create lasting relationships with people that I meet, and learn as much as I can about PT from my co-workers and my experience.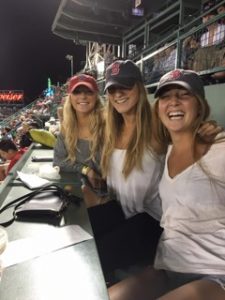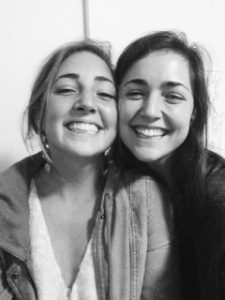 What kind of therapist do you hope to be? I hope to be a therapist who can help my patients understand how amazing their bodies are and show them how to manipulate the way they move so that they are confident in taking control of their own recoveries.
Who is your greatest influence in your life? As the youngest of five kids in my family, I have always had a lot of people to look up to. My parents, sisters, and brothers have showed me how to think critically, how to study, how to be considerate of others, how to appreciate all the amazing people in my life, and much much more. I continue to learn from each of them every day.
I have also met some pretty great people in my past two years at Northeastern. I constantly find myself describing my classmates and friends as some of the smartest, kindest and most hardworking people I know. I have met so many people worthy of raving about, and being around them has made me want to push myself harder in all aspects of my life.