Embracing Change is one of F&L's core values that we look for in each of our employees. Every six months we get a new set of students from Northeastern University and our entire organization embraces their presence and the responsibility to care for them. This fall semester we have four new students including Colby, which I wrote about in my last blog.
Since my first Co-op blog, I've always used the same format when questioning the students about themselves. In trying to keep things fresh and evolving, I gave each of the Co-ops the freedom to write whatever they wanted in introducing themselves as employees of F&L. Today, we get to meet Ashley. [one_third]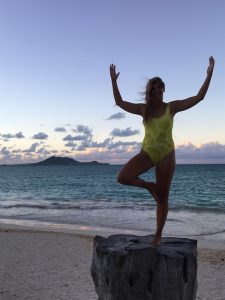 [/one_third] [two_third_last]
Deciding to spend my first co-op in Hawaii is probably one of the better decisions I have made. From the first time I spotted the Hawaiian site for my Co-op I knew I wanted to apply to Fukuji & Lum. However, never in a million years did I think I would actually get the honor of working with such intelligent and caring people. Being a physical therapy major, there isn't much time to travel during the six years that I am I student. I am truly lucky to have been given the chance to be able to move to Hawaii and immerse myself in its culture for six months. [/two_third_last]
Working at Fukuji & Lum has given me opportunities that I never imagined were possible. From getting grastoned to actually taking patients through their exercise programs, I have gained so much experience that will help me become a better therapist in the future. Every day I learn something new. The people I get to work with are the best in their field, always making sure they explain things to me and that I understand, and constantly improving themselves as well.
Having the opportunity to work not only in a clinic, but a pool and front office, also gives me a chance to learn so many different aspects of therapy. Each job that I have is different and teaches me something new.
[two_third]
Working in the office has taught me a lot about the paperwork aspect of therapy. Before this experience, I never knew how complicated insurance was and I have gained a lot of respect for the people who do those jobs. Being in the pool was something that made me very excited to work here. The pool is a very unique setting for therapy and one I always found fascinating. While in the pool I have learned an alternative to land therapy and it has taught me to think out of the box when it comes to coming up with helpful exercises.
So far two months (one-third) of my Hawaiian adventure has gone by and I couldn't be more shocked. It's hard to believe I have already spent so long in this incredible place, at a job that makes me excited to wake up every morning. It also scares me that in a few short months I'll be heading back to freezing cold Boston in the middle of January! At least I'll have a nice tan… I am so thankful for this experience and can not wait to use all I learned and all I will learn at Fukuji & Lum as a physical therapist one day! [/two_third]
[one_third_last]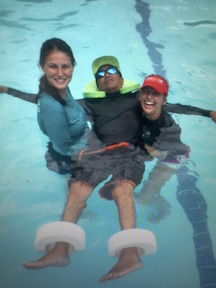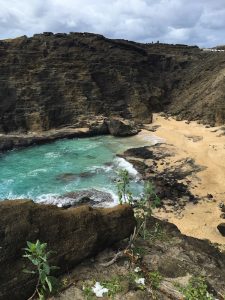 [/one_third_last]