After spending 6 months at Fukuji & Lum, I've learned a lot and am thankful for everyone who went out of their way to help and teach me. For example, when I started, I was 2 months out of a shoulder surgery and Shaw, Taryn, Mark, and Art all took time to help me through and make sure I was on track.
Every day after work, Lynn would drive me to the bus stop so I could make the early bus home and not have to wait another hour. If I was a little overwhelmed on a busy shift Mike or Jenny would help me out with a patient or two. Everyone helped each other out, and it made me want to do the same. This is the Fukuji & Lum culture that took me a few months to really get a grasp of, but looking back I wouldn't have wanted it any other way.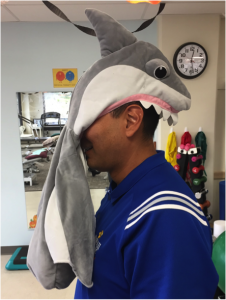 [two_third_last]In what other company could you be wrapped up in toilet paper and made to look like a bride for a game at a wedding shower? Where else could a student attend a continuing education course? Or how about play pickup basketball with other employees every Tuesday night?
Is it crazy to go all the way to a clinic on the Windward side, from the Honolulu clinic, just to take part in the katsu curry lunch on Fridays? What about dressing up every single day of October for PT month?
While there may be a company where you can say yes to a few of these, at F&L I did all of those things and much more. I had the experience of doing much more than going and applying what I've learned in class on real patients. I had the experience of being a part of something greater than myself. It wasn't just about treating patients, it was about loving & growing together as a family, and we sure did.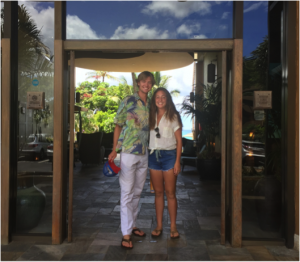 On top of all the work-related memories, the other Co-ops and I ventured far and wide intra-island and inter-island. We explored mountains, valleys, and beaches. In between we explored sandwich shops, waterfalls, shave-ice stands, and our favorite poke places. The best part of these adventures was never the location or the food, but rather getting to know each other better.
Words can't fully express my 6-months in Hawaii, but they don't need to. The employees of F&L, including the other students, Matt, Stevie, Liz, and Grace, share our memories and I find peace in knowing they will live on for the rest of our lives.
A hui hou Hawaii.