2018 Co-ops Are Here!
Our 2018 Co-ops from Northeastern University have been with us for the past 3 months now. We have 6 PT students, the most we ever had in one semester. They are learning and working at our various clinics in Kailua, Kaneohe and Honolulu. Each student wrote a quick blog to introduce themselves, tell us a little about why they chose to study Physical Therapy and share their experiences so far since arriving in Hawaii.
Ryan & Scott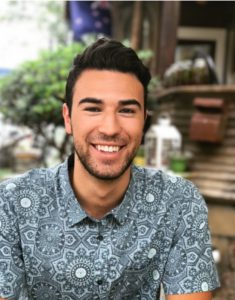 Ryan is working at our Honolulu clinic and Kokokahi pool.
What drew you to physical therapy? A whim! After receiving my acceptance into NEU, I began looking more into their programs offered to see which interested me most. I stumbled upon the Doctorate of Physical Therapy program and thought it seemed interesting and something I could see myself doing. After my first co-op my third year, I was hooked!
Why did you want to do your co-op in Hawaii? Growing up on the west coast, I became pretty accustomed to living in warm weather year-round. After spending the past three and a half years in Boston (and in the frigid northeast winters), I felt it was time to give my mind and body the break it needed. I really enjoy traveling and trying new things so coming to Hawaii seemed like the perfect opportunity to do just that. 
[one_half]What has been your experience like so far? Excellent! Everyone at all of the clinics has been incredibly kind and inviting. I've been loving the warm weather and going out-and-about every weekend. These first few weeks have me extremely excited for the months to come! 
What's the strangest thing that you've eaten since arriving? Poi! interesting texture and flavor, but not bad! I loved the way it slid down my throat! nice and gooey!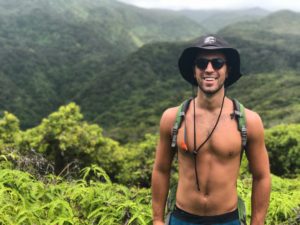 What is on your to do list while here? While here I really want to go skydiving! I also plan on running a half marathon in April and getting in better shape. I also want to be able to touch my toes by the end of June. 
What kind of therapist do you hope to be? As of now, I am unsure exactly what kind of physical therapist I want to be. I hope to one day work in an outpatient setting with a diverse patient population. I am hoping that my time here at F&L will help me narrow down my search and help me decide what I like and do not like.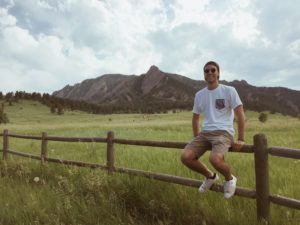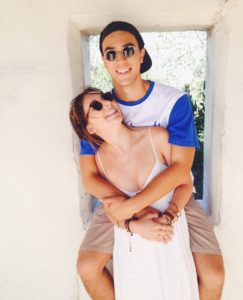 Who is your greatest influence in your life? The greatest influence I have in my life has been my incredibly caring mother. Growing up, there was not a thing she wouldn't do to help me better myself and succeed. Her nurturing personality and abounding love motivates me everyday to be the best person I can be.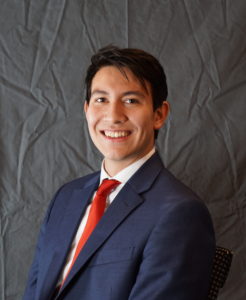 Scott works mainly at our Honolulu Clinic.
What I love about PT is the ability to teach individuals about how to safely and efficiently navigate themselves through their environments. With some MD appointments you just go in and out of the appointment. With PT you get to build a relationship with individuals as you guide them through their exercises and provide them with modalities.
I applied to do a Co-op in Hawaii because I've always wanted to experience living somewhere far far far away from home. Plus, the beauty that is everywhere on this island and all the stories and adventures I heard about Hawaii made me convinced I had to do my co-op here!
My experience in Hawaii so far has been UNREAL!!! It's good to be better acquainted with the island now. I love being able to spend my free time on the beach or hiking. All my friends back home are freezing right now and I couldn't be happier in the warmth! I hurt my leg the day of the big 55 foot waves on the North shore which is a good story I guess.
Have I eaten anything weird since I've arrived in the islands? Ryan cooked a medley of peppers and rice and sausage for him and me one night… it was a lot to stomach…. no but really I had never had poke until coming here, and ever since my first taste of kimchee tako I've fallen in love!
To do list: Learn how to surf! Hike every mountain I can and do some sunrise hikes! Learn more about Hawaiian culture! Go to the beach and chiiiiiiiilllllll!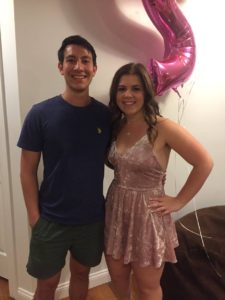 I want to be a therapist that can analyze impairments and dysfunctions methodically and critically. More so than that, I also want to be the type of therapist that is able to listen and empathize with my patients fully, provide answers to their questions, and help guide them on their journey of rehab.
My greatest influence would have to be my dad. People tell me a lot that I act just like him. He taught me the importance of being easy going and positive while also recognizing when it's time to be serious and focus. He also taught me a great deal about confidence and determination. Because of him, when I set my eyes on a goal, it's pretty impossible to tear me away from it until I achieve it. I wouldn't be the student, future therapist, or person I am today if it were not for him.