Julia shares about her experience as a co-op and how it continues to have a positive impact on her education and passion for physical therapy. 
Thinking back on my time in Hawaii, I can easily say that spending six months working at Fukuji & Lum was one of the best decisions I have ever made. Going into this experience I was so excited to see the outpatient side of physical therapy for the first time and apply and expand my knowledge. Within the six short months I was at Fukuji & Lum I learned more than I ever could have imagined and feel so much more confident and prepared heading into my upcoming classes and future clinical rotations. I am so thankful for the WORC crew who welcomed me with open arms and made my time at Fukuji & Lum so memorable. The therapists at WORC were all amazing mentors and not only challenged me as a student, but also supported and trusted me to apply my skills inside the clinic. Not only were they great teachers, but also such a fun crew of people to work alongside and made leaving Hawaii that much harder. I'm also grateful for my exposure to aquatic therapy and seeing the contrast between the calm, slower moving aquatic sessions and the fast paced, busy days at WORC and coming to love and appreciate my time spent in both. Overall, I am so thankful to be a part of such an amazing company that truly became 'ohana. From my experience inside the clinic, to time spent with coworkers outside of work at the beach, on the sandbar, at game nights and everything in between, I will forever have a special place in my heart for everyone at Fukuji & Lum.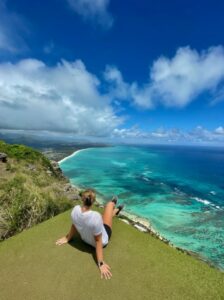 Outside of the clinic, I was eager to see and do as much as I possibly could in my short time on Oahu. When I first got to Hawaii I wanted to do things that got me out of my comfort zone such as go skydiving, swimming with sharks and on ridge hikes. I'm happy to say I accomplished all of that and much more and couldn't be more happy with all I got out of this experience. I fell in love with hiking during my time in Oahu and hiked well over 30 incredible, challenging and beautiful trails. Out of all of them, I'd have to say I loved hiking the stairway to heaven with all the coops the most out of any. Spending 11 miles hiking up through muddy trenches, intense wind and along narrow ridges was an incredible experience that made me so appreciative for all my body could do. And accomplishing this alongside each of the other co-ops made it even more special! Other than hiking, I am going to miss chasing the beautiful sunrises and sunsets, snorkeling and swimming with turtles, dolphins, and fish, and visiting all the beautiful beaches & lookout spots around the island. I'm already missing the people, food, nature and overall beauty I got to immerse myself in during my six months in Oahu- and I'm looking for any excuse to get myself back there!!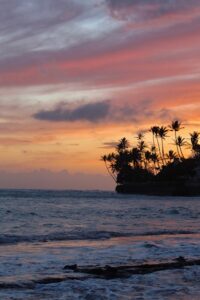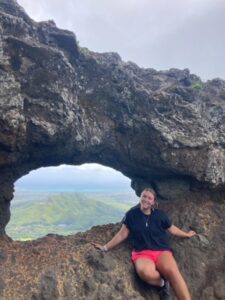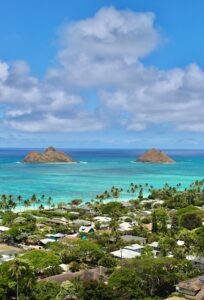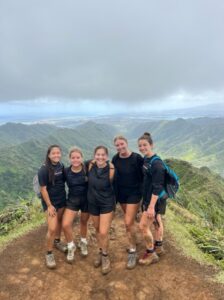 This experience wouldn't have been what it was if it weren't for the 4 other co-ops I was with- Annie, Meg, Lauren and Holland who all deserve a shout out. It was an incredible experience getting to know and live with my classmates, as well as explore the island, try new foods and meet new people with them. We had an amazing 6 months together packed full of adventures, good eats and lots of laughs. Thank you ladies for being the best co-workers, classmates and friends!
Going forward, I am excited to utilize all the new skills and knowledge I have for my upcoming classes, clinicals and future as a physical therapist. The relationships I made both with therapists and patients helped to shape me into an even better future clinician & I appreciate learning from all the diverse perspectives and personalities I encountered in my time at Fukuji & Lum. I am forever grateful to have had this opportunity to help further shape into the well educated, compassionate and patient centered  physical therapist I hope to be in a few short years.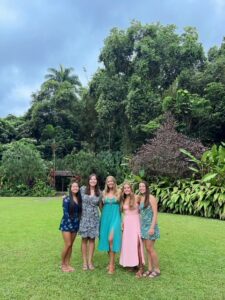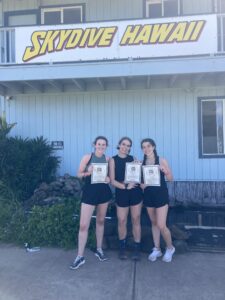 Thanks for the best time and the best memories Oahu! Missing Hawaii & everyone at Fukuji & Lum every day!