2015 UH Coaches Strength Clinic
Last month I attended the University of Hawaii's 2015 UH Coaches Strength Clinic on April 24-25th. After gaining valuable knowledge from last year's clinic, I was excited to hear and learn new things from this year's speakers, especially Tommy Heffernan, who heads the Strength and Conditioning Program at the University of Hawaii.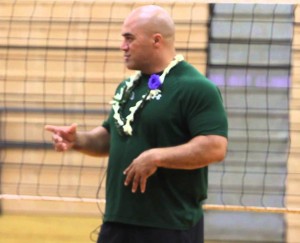 Heffernan played for the UH football and baseball teams from 1988 to '91 and has been affiliated with the Rainbow Warrior football program ever since. Upon receiving his bachelor's degree in Hawaiian history from UH in 1991, Heffernan taught at Kahuku where he also coached football and baseball.  In 1995, he served as an assistant strength and conditioning coordinator at UH and then became the head coordinator four years later.
For the past six years, Heffernan has organized the Coaches Strength Clinic. He invites local speakers from Hawaii as well as from the mainland, each bringing great insight into various areas of strength and conditioning for athletes. Attendees were given hands on instruction on improving mobility, speed and quickness, and of course, strength training. It was interesting that the speakers had such different and unique perspectives on strength and conditioning, depending on their specialty and area of expertise which ranged from the armed forces and college athletics to specific sports like rugby and weightlifting.
One of the best moments of the two-day clinic, in my opinion, occurred when Heffernan presented the first Coach's Recognition Award to one of his childhood coaches, Philip Chun. Heffernan talked about Chun's influence on him as a young athlete and realized, as he grew older that all of the athletic knowledge he gained from Chun wasn't as significant as the relationship he built over the years with Chun. He spoke highly of the nurturing relationship that coaches have with young athletes and how it sometimes isn't realized until much later in life. The emotion in which the speech was given was moving and memorable. It was a sentiment that I'm sure all of the coaches (in attendance) experience with their athletes and it drives them to attend these types of clinics.
As a representative of F&L, I will continue to attend and support the Hawaii Strength Clinic as it brings great value to us in knowledge, community involvement, and connection with other health providers. I look forward to sharing what i learned from the clinic with my staff and patients at our therapy clinics. I expect to attend next year's clinic which is expected to be held on January 29-30th.
Look for a future blog about my experience with one of the speakers, Leo Totten. I attended his certification for Olympic Lifting that he offered to attendees of the clinic.
Speakers included:
[one_third]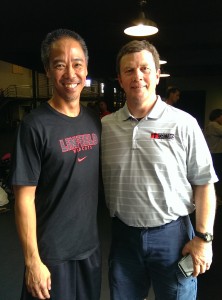 [/one_third]
[two_third_last]
Leo Totten, a Level 5 Senior International Weightlifting Coach and owner of Totten Training Systems
[/two_third_last]
[one_half]
[/one_half]
[one_half_last]
Elizabeth Ignacio, MD and Rachel Coel, MD,
IMUA and Queen's Center for Sports Medicine
[/one_half_last]
[one_half]
[/one_half]
[one_half_last]
Brian Norwood, Defensive Coordinator University of Tulsa
Charlie Weingroff, D.P.T., Certified Athletic Trainer, Certified Strength and Conditioning Specialist
[/one_half_last]
[one_half]
[/one_half]
[one_half_last]
Steve Englehart, Strength and Conditioning Coach and Assistant Director of Sports Performance for Colorado University
Scott Swanson, Director of Strength and Conditioning for the Army at West Point
[/one_half_last]
[one_half]
[/one_half]
[one_half_last]
Charlie Melton, Director of Basketball Men's Athletic Development, Baylor University
Hank McDonald, Assistant Strength & Conditioning Coordinator for the University of Hawaii
[/one_half_last]
[one_third]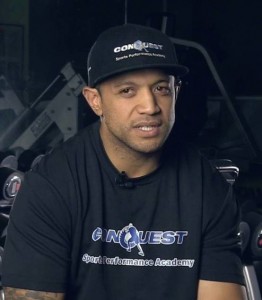 [/one_third]
[two_third_last]
David Tuinauvai, owner of Conquest Fitness and Rugby Union League Strength & Conditioning Coach
[/two_third_last]
Bronson and Dane Sardinha, Pacesetters Baseball Academy
Notes:
Tommy Heffernan is a member of the International Sports Science Association, the National Strength and Conditioning Association, and has been designated Master Strength and Conditioning Coach by the Collegiate Strength and Conditioning Coaches Association. He resides in Kane'ohe, O'ahu.