Aloha to Our Spring NEU Co-Op Students!
Lauren tells us about how she landed on physical therapy as a career path and what she hopes to get out of her co-op experience in Hawaii!
What school did you attend in high school and what's your current college?
Hi, my name is Lauren! I am a fourth year PT student at Northeastern University. I grew up in Berwyn, Pennsylvania right outside of Philadelphia. I attended Conestoga High School and am now a fourth year at Northeastern University. At home I have two brothers (including a twin brother) but more importantly I have two dogs, Fuzzy (13) and Hunter (8).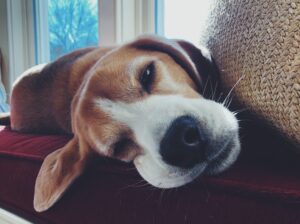 What drew you to physical therapy?
When I was first thinking about my career, I wanted a job with a lot of face-to-face time with patients. I also wanted a career that would challenge my critical thinking and schooling in my everyday practice. I love animals and originally landed upon veterinary school as my number one choice. However, when I realized that they could not comprehend the procedures and operations being done to them and that they did not understand the pain, I realized that vet school was not for me. I was attracted to PT because I realized it had everything I wanted in a career, the ability to see my patients progress and reach their goals as well as ample time with each patient to really understand them as a whole and what they seek to gain from each treatment session. Physical therapy offered all of these benefits and more, it combined my love for science/ anatomy and simultaneously helping patients get back to the lives they love.
Why did you want to do your co-op in Hawaii?
My Auntie Christinne and Uncle Andrew lived in Hawaii for 25 years, so I was originally drawn to the island from all their stories of the island and all the fun things they did with my cousin. Additionally, they told me of the great relationships they made with their neighbors and friends and local community. Secondly, Fukuji and Lum drew me in as I spoke to previous co-ops, and they informed me of the Fukuji and Lum ohana and all the great people that made up the company. From all this information I decided to take the leap and come to Hawaii to see all the wonderful people, places (and delicious food) for myself!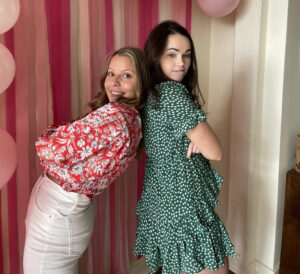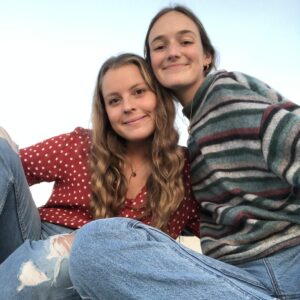 What has been your experience like so far?
My experience so far has been sensational. In particular the people have been incredibly welcoming and overwhelmingly kind. I was met at the airport and immediately received lei's from our wonderful landlord who drove us home from the airport. So far things have been a whirlwind, although it is slowly settling down. I am hoping to be able to schedule out activities for every weekend and slowly check off everything that I want to do. 
What's the strangest thing that you've eaten since arriving?
I have not tried anything too strange thus far. I have had some delicious traditional Hawaiian food including musubi, malasadas and poke. I would love to try kalua pork, lomi lomi salmon, manapua and so much more. 
What is on your to-do list while here?
My to-do list is a mile long, my main goal while here is to learn to surf. I am also an avid hiker so I would like to complete as many as possible. In my first few days here, I have also managed to compile a list of restaurants a mile long so I would love to eat my way through the island as well. From Legends for Dim Sum to Malasadas from Leonard's, to 7-11 Musubi I want to try it all!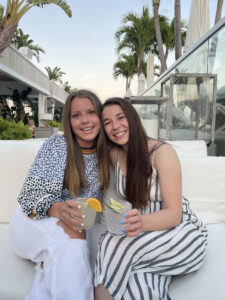 What kind of therapist do you hope to be?
I hope to be the type of therapist who looks at the patient as a whole. I aim to look at not only my patient's physical health but their mental health, social health, and overall wellbeing. Making each patient feel as though I am a resource for them for whatever their ailment may be, so that they can feel comfortable talking to me in any capacity. Many times, physical health is not the main priority so it is important to make sure each patient does not have any underlying problems so they can prioritize their health and be the best version of themselves. 
Who is your greatest influence in your life?
The greatest influence in my life is my grandfather. A while ago on my favorite Instagram account "Humans of New York" an older woman said "I'm really proud that I'm still interested. Not "interesting" -- that's a different thing. I mean interested. I'm still interested in the world." I think this is a great way to describe my grandfather. At 87 years old he is infatuated with everything from the cosmos to the mantis shrimp at the bottom of the ocean. He loves to learn. He makes his way through every single crossword, word game and sudoku in the Sunday New York Times every single week without fail.  If I can continue my love for reading, learning, and filling my brain with as much culture, knowledge and information as possible, then my life will have been a success.