Connor: My Co-Op Experience in Hawaii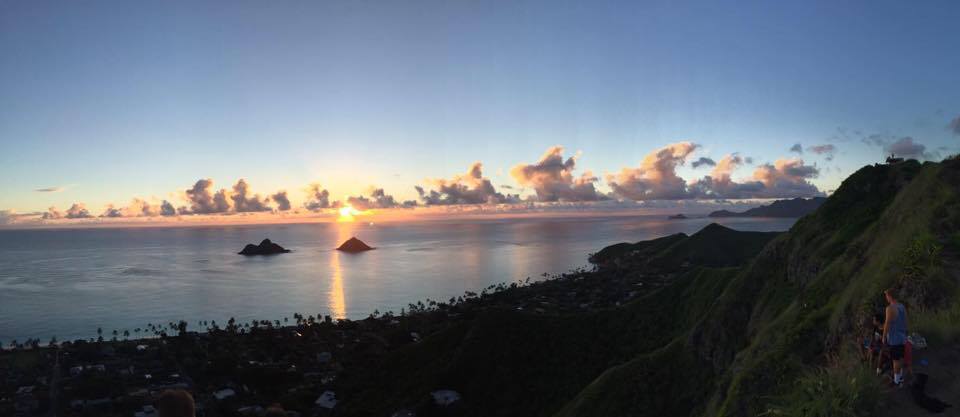 We are so fortunate in Hawaii to be blessed with such rich culture, beauty and love. Sometimes it takes others to remind us of how much we have as you listen to them reflect on their experiences in Hawaii.
It never seems to amaze me that the Co-op students, like Connor and Victoria, have such transformative experiences in Hawaii. I often forget how young these students are and how such an experience can set them up for not only a successful professional career, but a different perspective of life.
[one_half]
For Connor, his stay in Hawaii was a life changing experience. He wrote to us about the opportunities he had to learn not only about physical therapy but the Hawaiian culture. It was a pleasure to get to know him during his brief stay and I wish him the best in his future endeavors as he continues on his path to become a PT.
[/one_half]
[one_half_last]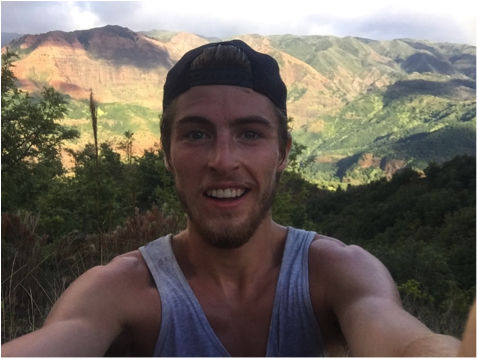 [/one_half_last]
After moving back to Boston and settling into another semester of classes at Northeastern University, I look back at my six months in Hawaii, working at Fukuji & Lum Physical Therapy, with nothing but fond memories. It hasn't even been a month, but I already miss the people, the sights, the weather, and the aloha spirit. Although I am sad it had to come to an end, I am forever grateful for the opportunity to work for such an inspiring company in such an incredible place. This experience taught me countless life lessons both in and out of the clinic.
My flight to Hawaii was my first flight alone and my first time traveling. I boarded the flight feeling equal parts excited and anxious. I was traveling to an island 5,000 miles away to live and work with people I had never met before. My worries quickly dissipated as I met Mark at the airport and was introduced to my host and the beauty of Kaneohe Bay. I still have vivid memories of my first morning in Hawaii; waking up to the sunrise and kayaking out into the bay.
My first few days at W.O.R.C. were overwhelming, but I instantly knew I was surrounded by a team of positive, hardworking, knowledgeable, and caring staff. Mark, Woody, Jessie, Stacey, Ross, Lisa, Talon, and Ryan were all more than welcoming and helpful. My coworkers and patients did not take long to show me the true meaning of aloha. Working at F&L's W.O.R.C. clinic was a unique experience.
From Graston to smashing, I was constantly learning new information and techniques that I wouldn't have seen elsewhere. It was evident that I was not the only student in the room, as all of my coworkers were trying to become better therapists each and every day. This value on education and striving to be the best you can be, is what makes the F&L team so special.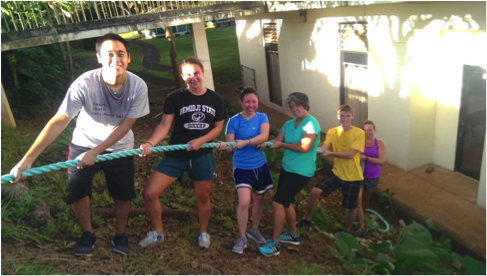 [one_half]
During my six months there, F&L went through some changes that opened up even more opportunities for me to grow as a future therapist. I saw Woody leave to start his own practice, which brought Jamie and Janie to W.O.R.C, exposing me to even more therapist styles and knowledge. F&L also hired Nicole, their first ever occupational therapist. I really enjoyed the inter-professional collaboration as patients transitioned from therapy to work hardening & conditioning.
Outside of W.O.R.C., F&L greatly expanded their aquatic therapy program. I was lucky enough to have the opportunity to work alongside Rachel, Joy, Jocelyn, Deb, Wes, Billy, and a fellow Northeastern student Victoria. Coming from the clinic, I once again had so much to learn. I was constantly impressed by the variety of patients benefiting from aquatic therapy, and the creativity of the therapists to accommodate each patient's needs. The F&L team exposed me to so many different aspects of my future career and taught me that physical therapy and caring for patients is about more than just what you learn in a classroom.
[/one_half]
[one_half_last]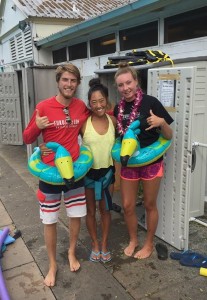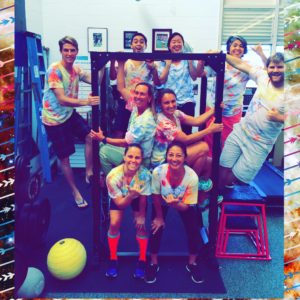 [/one_half_last]
Of course, while in Hawaii, I did much more than just work for six months. The state of Hawaii is a one of the most unique and beautiful places. I was so lucky to spend my weekends at places like Lanikai, Waikiki, Mokapu'u, the North Shore, Volcanic Rock Gym in Kailua, and many more. Whether I was hiking mountains, kayaking around islands, learning to surf, climbing rock walls, or jumping off waterfalls, every day in Hawaii was a memorable adventure.
I was also fortunate enough to take some time off from work to see the islands of Hawaii, Maui, and Kauai. I saw some of the most breath-taking views at Kilauea, Haleakala, Lahaina, Hana, Waimea Canyon, and the Napali Coast and experienced the thrills of swimming through underground lava caves, flying in a helicopter, and snorkeling with honu and tako.
The people and experiences of Hawaii opened my mind to so much and became a part of who I am. I cannot thank everyone at F&L and everyone else I met along the way enough. Despite the distance from my home, I have countless life-long friends in Hawaii who made me a part of their ohana. It's not a matter of if, but when I return, I look forward to seeing you all again.
Aloha and Mahalo!
Connor Pokorney