Mahalo & Aloha Victoria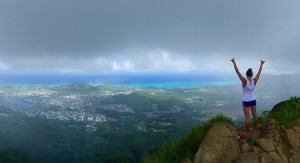 As we introduce our new Co-Ops, we also say goodbye to those who have completed the fall semester. Victoria guest blogs for me as she reflects back on the past six months and her experience with F&L.
There's not a day that goes by when I don't wish I could be back in Hawaii (especially with Boston's current 30 degree weather). I had wanted to apply to the Fukuji and Lum co-op ever since I first heard about it three years ago. As someone who loves to travel, it seemed like the perfect opportunity to continue my physical therapy education while living in and experiencing a new place.
[one_half]
While the thought of moving halfway around the world for six months seemed intimidating, the Fukuji and Lum family welcomed us with open arms and showed us the true meaning of "Aloha" from day one. I feel truly lucky to have had the privilege of getting to know both the staff members and patients at F&L. From giving me my first spam musubi to inviting us to an Okinawan festival, everyone went out of their way to ensure we experienced all aspects of the Hawaiian culture. The always calm and friendly Hawaiian spirit was impossible not to catch and is something I hope to always keep with me.
[/one_half]
[one_half_last]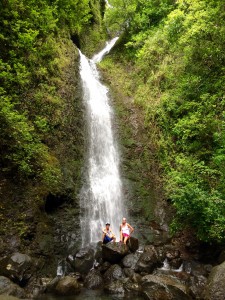 [/one_half_last]
[one_half]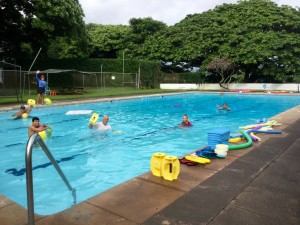 [/one_half]
[one_half_last]
My weeks in Hawaii were filled with learning while I worked at the Kailua and Kaneohe Clinics as well as the Aquatic Therapy program in Kaneohe. The dedicated physical therapists and PTA's were always there to encourage me and answer my many questions. Thanks to them, I have come back to Boston knowing more than I ever thought I could learn in six months and with a greater drive to continue learning and complete my final three years of physical therapy school.
[/one_half_last]
Growing up a swimmer, Kaneohe pool's Aquatic Therapy program made me feel at home immediately. Working with physical therapists Rachel, Jocelyn, and Joy, as well as the rest of the aquatic therapy staff, Deb, Billy, Wes and my fellow co-op Connor, there was always somebody ready to show me new techniques or answer a question. During my six months, I was able to watch the program grow and have gained a greater understanding of Aquatic Therapy and the many benefits it provides.
In the Kailua clinic I worked closely with Randall Fukuji and Clarise who introduced me to PRI (Postural Restoration Institute), an approach to physical therapy that I had never heard of before coming to Hawaii. In the clinic, I instructed patients in their exercises and assisted with some manual techniques. I've learned the importance of keeping an open mind and always continuing my education as a physical therapist.
In Kaneohe's Lower Atherton Clinic I was able to assist and observe physical therapists Jamie, Brad and Nate, and gained an appreciation for the many different ways each of them treated patients. Also, PTAs Colleen and Janie were always there to teach me new exercises and answer any of my questions. From observing evaluations, manual therapy, and attending different in-services, the Kaneohe clinic kept me constantly learning.
[one_half]
Outside the clinic, my weekends were always exciting and filled with different adventures. My favorite memories include many muddy hikes and beautiful beaches, as well as kayaking to the Mokulua island, spending days on the North Shore, and swimming with wild spinner dolphins. I don't think thank you is enough to describe how grateful I am to each one of my coworkers, patients, and new friends for making   Windward Oahu feels like home.
Aloha,
Victoria
[/one_half]
[one_half_last]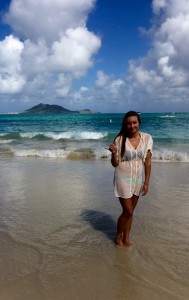 [/one_half_last]