David & Erik, NEU Co-ops (cont.)
Our Co-ops have been here for a few months now, learning about physical therapy and exploring the islands. We have two more students to introduce to everyone, David and Erik, who are both post-bac Doctor of Physical Therapy students at Northeastern University.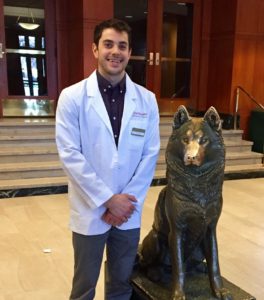 David
What drew you to physical therapy?
I had neuroblastoma as an infant, which was a tumor on the base of my spinal cord. This damaged some nerves that caused deficits in my right leg. So I was a patient of physical therapy as a young child, and the physical therapist that I worked with was an incredible, compassionate, and empowering woman. She was the reason I was able to participate in little league and other activities with my peers growing up, and she is the reason I entered this field and who I want to model myself after as a physical therapist and just as a good-hearted human being in general.
Why did you want to do your co-op in Hawaii?
After speaking to some of my peers that did their co-op with Fukuji & Lum in the past, I knew this was the place I wanted to be. The culture of the clinic seemed like an incredible experience, as compassionate care is one of the main goals of Fukuji & Lum, and one of the reasons I wanted to do physical therapy in the first place. The aloha spirit really drew me in, as all of the patients and employees are extremely kind and amazing to work with. I also wanted to come to Hawaii because I am a big nature lover. I love hiking and being outdoors, and this is one of the best places in the world for that. Certainly can't top escaping the Boston winter and coming to a tropical paradise.
What has been your experience like so far?
My experience so far has been everything I could have imagined. I've been able to work with a diverse patient population in a variety of settings and apply a lot of the knowledge I've obtained in the program so far. Any down time I've had has been spent hiking, going to beaches, and exploring everywhere on this beautiful island.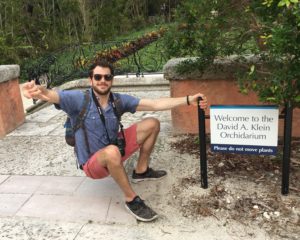 What's the strangest thing that you've eaten since arriving?
I'm a big time foodie and a pretty adventurous eater, so it's very rare that I consider any food weird. But everything I've tasted here so far has been absolutely delicious. I've eaten poke at least every other day since being here, I can't get enough! The only thing I was told is a bit of an acquired taste was poi, but I enjoyed that as well!
What is on your to do list while here?
While I'm in Hawaii I'd love to just go on as many hikes as possible and see as much of this beautiful island as I can. I'd also love to be able to visit a few other islands while I'm here, I already have trips to Kauai and the Big Island planned! I'm scheduled to run a half marathon in April, which will be my first one so I'm very excited.
What kind of therapist do you hope to be?
I hope to be a compassionate, spiritual, empowering, and kind-hearted therapist, just like the first PT who influenced me, and like everyone here at Fukuji and Lum. I want to help my patients improve their functioning, and help them build confidence to be better than they ever thought they could be.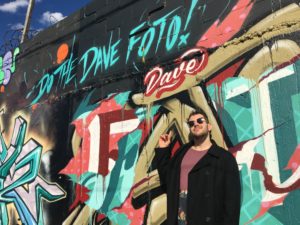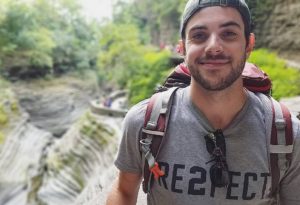 Who is your greatest influence in your life?
I have many great people that have influenced me throughout my life, but my greatest influence has to be my grandmother. She moved in with my family to help my parents when I was sick as an infant, and she never left, so she was always around when I was growing up and helped me become the person I am today. She is an incredibly strong woman, as she was a single mother and worked a few jobs at any given time to help support my mom and my uncle. She's now 76 and still works full time and does a lot of house and yard work; she never stops moving!
Answering the same above questions as David, Erik shares his thoughts about Hawaii and being a PT student.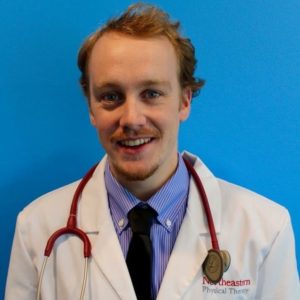 Erik
I am from New Hampshire and have a Bachelor's degree in Exercise Science from Keene State College, and currently pursuing a Doctorate in Physical Therapy at Northeastern University in Boston, MA. I have always wanted a career in helping people since I was young and experienced my brother battle cancer for years. I myself have been to physical therapy twice for different sports-related injuries and found that it would be a highly rewarding career. I believe my balance with helping others and exercise science is a perfect blend in the physical therapy world.
There are a couple big reasons as to why I wanted to do my co-op in Hawai'i. First, I have never been to the island(s) and wanted to experience something new and different that Boston would not be able to offer. Second, Fukuji & Lum Physical Therapy gave me the feeling that I would be able to work closely with other patients and receive an invaluable co-op experience.
Thus far, my experience in Hawai'i has been amazing. While I've only been here for three full weeks, between hiking, snorkeling, and eating the local food I feel as I have begun to settle here and become more accustom to the island life. I would not say that I have eaten anything strange since arriving; however, the random snacks that have been offered to me at work are definitely unique to say the least.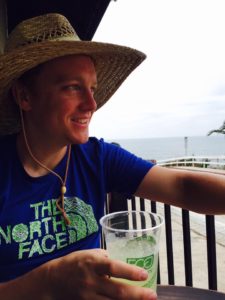 My "to-do" list while I am here is to do a lot of hiking and swimming. Thus far, I am on the right track with hiking every weekend but I want to continue seeing new viewpoints and snorkeling in different reefs. Another thing on my bucket list while I am here is to visit at least two other islands.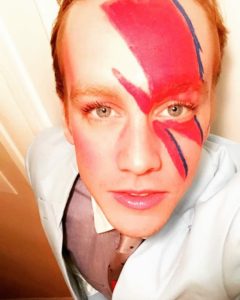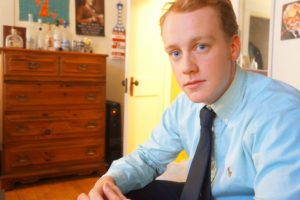 I hope to be the type of therapist to always advocate for my patients, create a friendly work environment with those around me, and constantly learn new ways to treat impairments. I have several great influences in my life: multiple professors, musicians, and actors, as well as my father.