Angela tells us about how she became interested in becoming a physical therapist, what drew her to take this opportunity with F&L, and why she is loving her experience so far.
Hello everyone! I am Angela from Sammamish, Washington. I am currently in my fourth year of six at Northeastern University studying Physical Therapy. When I first accepted my offer to work here, it almost seemed too good to be true that I would be escaping the Boston winter to live in Hawaii for six months. I didn't fully believe it until my plane physically landed on the island, and sometimes I still feel like I'm dreaming. So far, I am happy to be working at Fukuji & Lum Physical Therapy in the LA clinic and pool and have enjoyed getting to know my coworkers and all the patients. 
What drew you to physical therapy?
Though I had many interests in different potential careers while applying to colleges, the one thing I knew I wanted to do was to help people and take care of people directly. I grew up swimming, playing tennis, and running, which initiated my interest in human anatomy and physiology. I combined my hope to help others with those interests and realized that a career in healthcare, specifically physical therapy, would allow me to make a difference in a setting that suited me. Learning more about health through my college courses has also further confirmed my choice of a career in PT, and it has been so fascinating applying what I have learned in class with what I see daily at F&L!
Why did you want to do your co-op in Hawaii?
I wanted to co-op in Hawaii because I knew this opportunity would allow me to make the most of my co-op experience both in and outside of work. As much as I love Boston, I felt that I was too comfortable there and wanted to seek an experience where I could be challenged in a completely new environment. I have always been an adventurous person and loved traveling to new places, so this was the perfect way for me to immerse myself in another culture.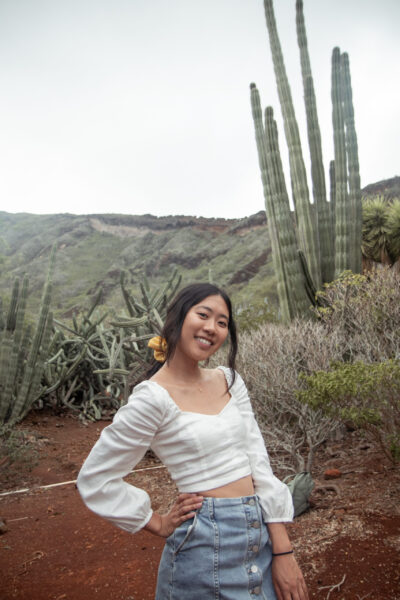 I worked at an inpatient setting for my first co-op, so for my last co-op I knew that I wanted work experience at an outpatient clinic. After talking to past co-ops of F&L I quickly learned that F&L was more than just a typical outpatient clinic, but a company that strives to treat everyone like a family. I knew that living and working in a place where the culture is so generous and kind-hearted would help me grow into a better future PT. Even though I've only been here for a month, I have already witnessed so much kindness from everyone at F&L and learned so much. My co-workers really go out of their way to teach me different exercises and explain their reasoning behind different treatment options for patients. For example, in my first week of work, Connor showed me how to cup and use Graston during her free time, and Colleen always has continued to keep me busy and let me go through exercises with patients. The pandemic may have slowed the pace of the clinic, but it is actually helping me understand the patients' cases and PT's rationale in more depth. Just observing how the staff treat their patients has also given me insight on how to go above and beyond in patient care. From the smaller acts such as walking a patient back to their car to make sure they are safe, to bigger acts such as supporting a patient's local business on the weekend, the staff have set an example on how patient care is more than treating an injury. I hope to bring back this perspective and build on this for the rest of my career. 
What has been your experience like so far?
Outside of work, my experience in Hawaii has been so fun! With the pandemic, I am very grateful that I can still safely do many of the activities I have hoped to do before, since there is so much to do outdoors. I've enjoyed getting to know the other co-ops and we have already had some pretty unforgettable experiences such as driving into a flying chicken, and getting bullied by the waves at Bellows (there was sand in my hair for days). I have quickly learned that I am allergic to mosquitos, and that bug spray and sunscreen are my best friends. We have been on a few hikes such as Lanikai Pillbox for sunrise, Lulumahu Falls, and Koko Head Arch. We love going to the beach (Castles is our favorite!), and have tried so many delicious food places such as the soft serve from Banan and poke from Fresh Catch. I have also really enjoyed being able to capture photos of the different beautiful landscapes, and hope to take photos during more hikes in the next several months. I would like to kayak to the Mokes, and possibly even swim to the Mokes if I ever build up my endurance. I want to hike Stairway to Heaven and go to the Pink Pillbox. We also made plans to skydive on our last day in Hawaii.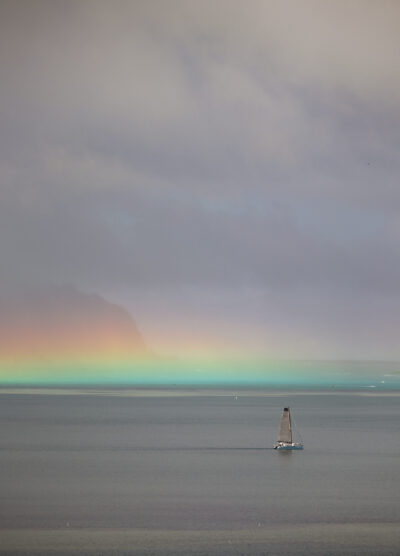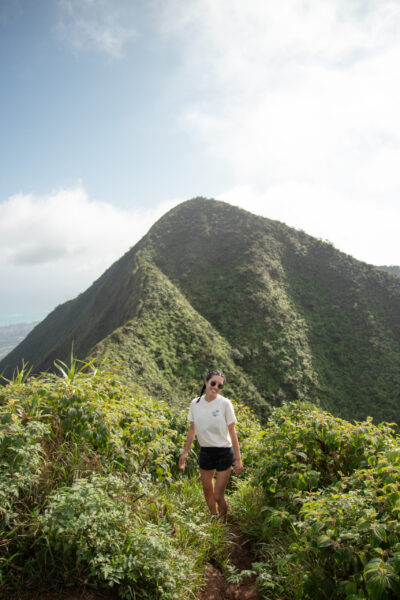 What kind of therapist do you hope to be?
Being exposed to both an inpatient and outpatient PT setting, I am still having a hard time figuring out which setting I like best. I love being in a hospital setting, but I also love the type of problem solving PTs do in an outpatient setting. Travel PT once I graduate may be an opportunity for me to work in both settings as well as experience new places. However, from both classes and co-op, it is safe to say that I am interested in pediatrics and neurology, and may specialize in one of them in the future. I still have a lot of time to think about what kind of therapist I want to be and still have so much to learn.
Who is your greatest influence in your life?
The greatest influence in my life is probably my parents and grandma. They inspired me to work hard and have integrity, and make the most of every opportunity. Hearing about how hard they worked to move from Taiwan to America for further education has inspired me greatly to never give up and follow my passions. My grandma had a challenging upbringing and faced many difficulties throughout her life, but when you meet her, she is full of joy. Seeing how positive she constantly is encourages me to look at life differently and see the good in every situation.