My Co-op Experience in Hawaii – by Sam T.
What was one of the highlights in your co-op experience?
My favorite experience outside of the clinic was skydiving with my roommates. It was on our to-do list the whole time we were there, and we finally got to it on Christmas Eve, and it definitely lived up to all our expectations. In the clinic, it is hard to narrow it down to one highlight. Each day in the clinic I learned something new and had so much fun with the best coworkers.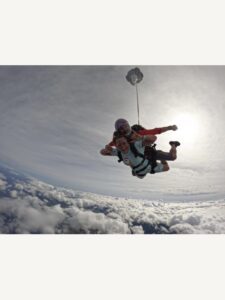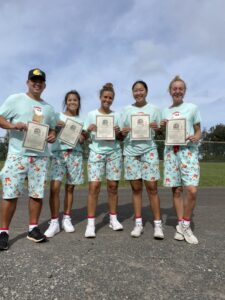 What experience or person changed your belief about what physical therapy is?
Each therapist and each patient that I had the opportunity to work with reminded me why I chose this profession. Over the past 6 months, I got to see a few patients from beginning to end and seeing and being a part of the relationship that formed between the therapist and the patient was so rewarding. Seeing progress in the patients each week because of the knowledge and preparation of all of the therapists portrays what physical therapy is all about.
Who had the most impact on you during your time here?
Every person in the company had such a positive impact on my experience at Fukuji and Lum. Everyone was always so welcoming and encouraging and I truly looked forward to going to work every day. I owe everyone on the Kailua team the biggest thank you for being the most fun and supportive group of people. I got to spend a lot of time in the clinic with Dan and he was always so willing to teach and let me try some hands-on techniques. I am so thankful for all that he taught me over the past 6 months and would love to work with him again in the future.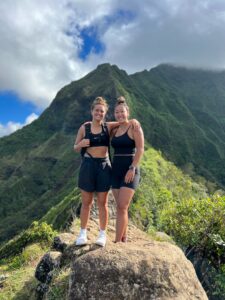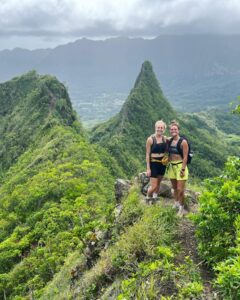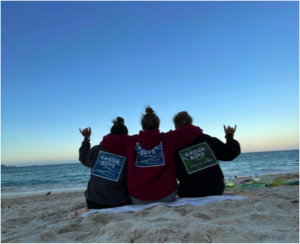 What was the most surprising thing that you did not expect to learn?
Something that I was very interested in learning about were PRI exercises. I only got to observe them a couple of times, but it was awesome to see the amount of knowledge the therapists had to prescribe and instruct the exercises. The exercises highlight importance of breathing and proper technique and patients had great responses to them.
If you had to choose one word about your experience, what word would you choose?
Invaluable
From this experience, what intentions will you have going forward with your career?
Before coming into this experience, I thought I would want to go into inpatient physical therapy, but I now have a new passion for outpatient. Seeing a new patient for the first time and having to test and figure out the best way to help them was challenging and rewarding. The relationships created with patients and coworkers here were so fulfilling and I hope to come back here soon. Thank you to everyone at F & L, you are all amazing.