The Awesome Experience of Finding Yourself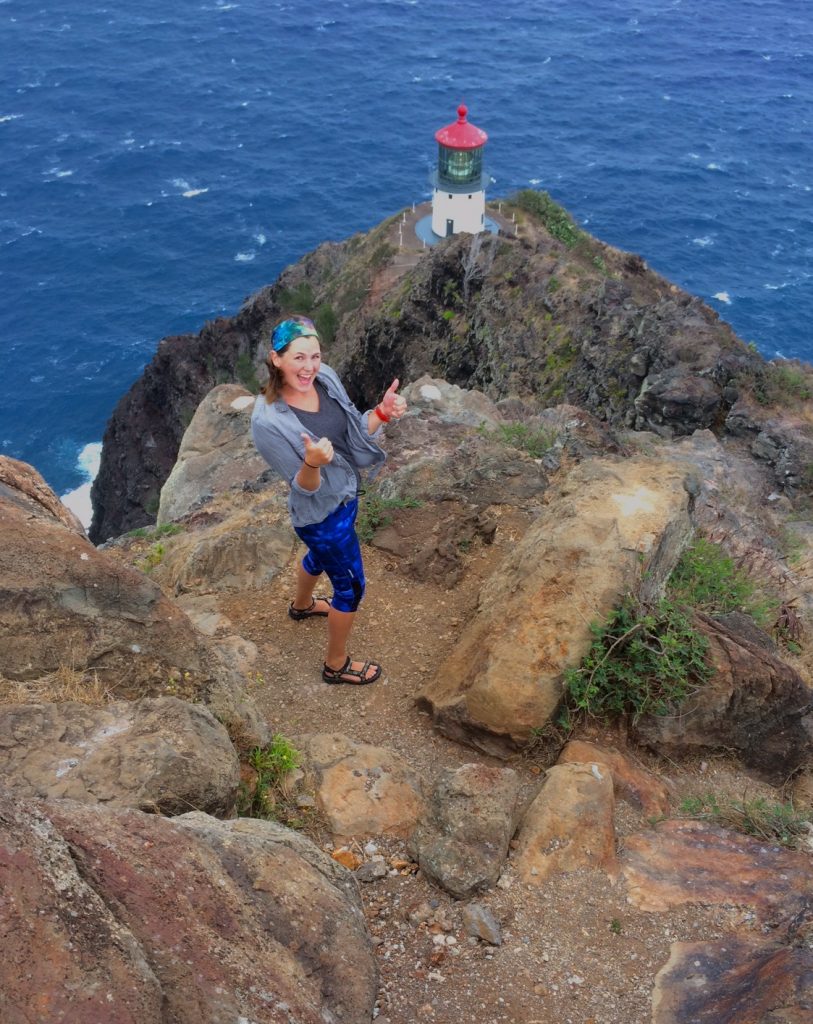 One of the rewards of working with physical therapy students is being able to witness their amazing growth during their time with us. At the end of their internship, students normally see the success they accomplished with their work and have the realization of a learned skill. But with the Northeastern Co-Op students, it's often a lot more than what happens in the clinical setting. They end up discovering their identity of who they really are and want to be in life.
While the experience of being in Hawaii for six months seems like an extended vacation, it is often much more than that. There's a saying "You never leave a place you love, you take a part of it with you, leaving a part of you behind." I find this is true for many of the Co-Ops, but much more so with Kara, one of our 5 Co-ops this past semester. When I first posted a blog introducing her back in Febuary, she wrote about her hopes to finding out what kind of therapist she could be. Six months went by fast and I could describe her tremendous growth in my words, but it's more clear when you hear it from her.
My Co-Op Experience: Kara
So I guess now that I'm done with my first semester back I have no more excuses to not write this blog. It's a big undertaking, however, because I am not particularly adept at putting my feelings and experiences into coherent thoughts. My usual encounter with anyone asking me how my 6-month co-op was in Hawaii might be something like this:
"So how was Hawaii?" Internal dialogue: 'Ohmygosh it was so great I had so much fun I learned so much Fukuji and Lum is awesome they actually care so much about the co-ops and that we are having a good/educational time and the islands were great/magical/more than I ever imagined and I made friends and swam in the ocean with cute sea creatures and almost fell off a few mountains and ohmygosh I got so fit biking to work every day but it was scary in the rain and everyone was always so concerned and supportive of everything that we did and looked out for us like family wait what was I saying? What I actually say: "uhhhh…. Awesome?!?!"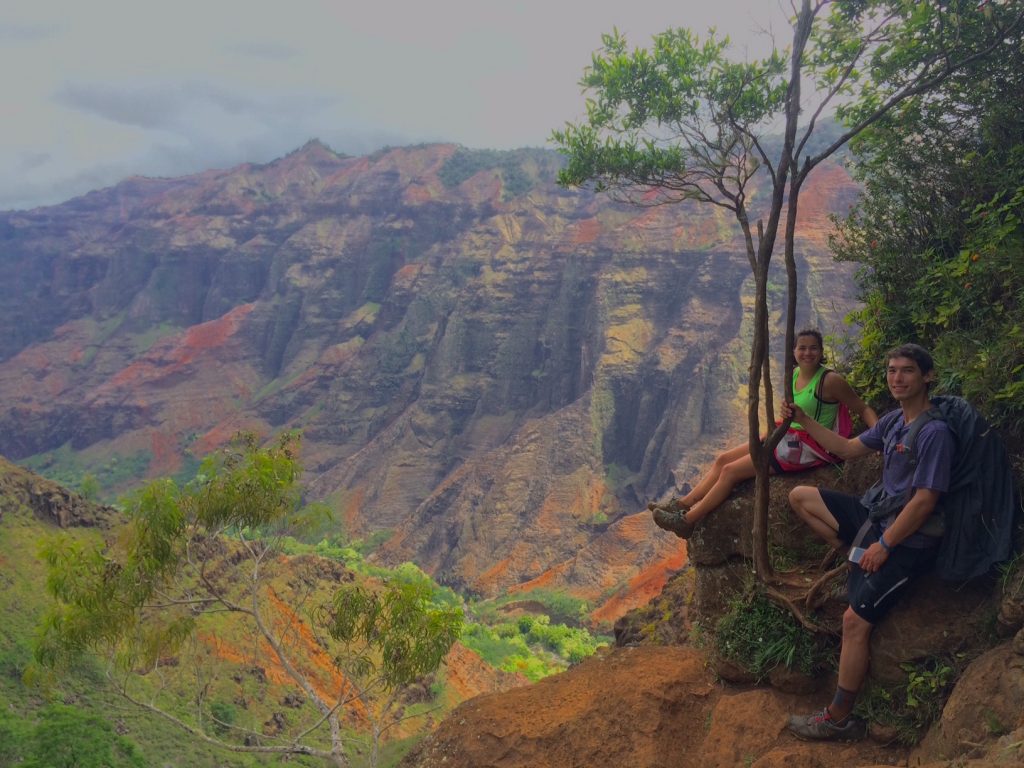 [one_half]
I'm pretty sure no one wants to hear me babble on like that, but that's pretty much still all I can do.  I cannot describe what a great experience working for Fukuji & Lum was, or how much all of my amazing coworkers mean to me. It wasn't just 6 months of sun and fun in a tropical paradise, although there was plenty of that, I was welcomed into the F&L family as a long-lost relative. The Hawaiian concept of Ohana is now engrained in me, not by being told the definition over and over, but by being shown over and over in the kindness and love of everyone I encountered.
[/one_half]
[one_half_last]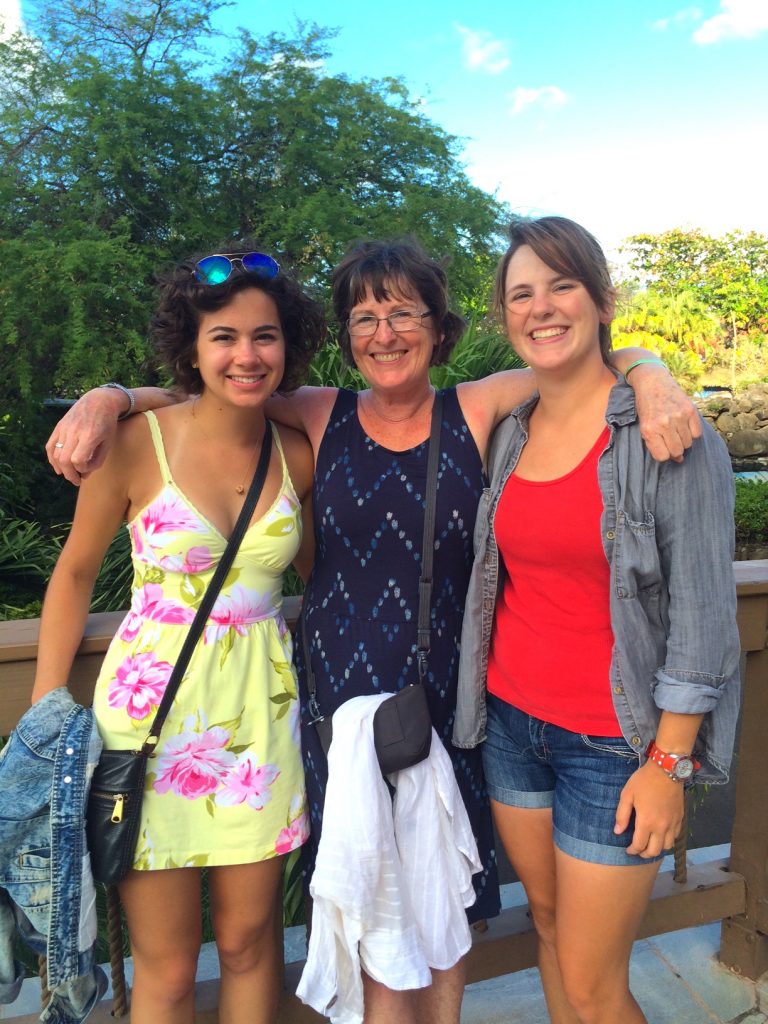 [/one_half_last]
The experience I gained in the different clinics will shape the type of therapist I become. Up till now, being a physical therapist was a VERY distant dream. Being back from Fukuji and Lum and taking classes this summer, this is the first time I have actually felt this dream was attainable. Working as a therapist was something I wanted to do, but honestly up till now it was something I never actually felt I was capable of doing. I continued semester after semester with the growing feeling that I wasn't good enough, that I wasn't smart enough. The people at Fukuji and Lum have been great mentors, and the confidence they have shown in me has in turn made me more confident. Since returning from Hawaii I find I have been able to accept the fact that no, I don't know everything, but that's ok, that's what the rest of my education is for.
I am grateful for everything I came away from Hawaii having learnt and seen. In those magical 6 months I made lifelong friends, ate strange and delicious foods (does anyone want to send me some haupia?? no??), collected a hodgepodge of the culture and language, explored, learned much about myself, and fell in love…. with the Islands! So from the bottom of my heart, Mahalo Nui Loa!