Aloha to Our Spring NEU Co-Op Students!
Holland writes about her bucket list items while in Hawaii and why physical therapy is so meaningful to her. 
What school did you attend in high school and what's your current college?
I grew up in Newtown, PA just outside of Philadelphia and went to high school at Council Rock North. I am now in my fourth of six years at Northeastern University in Boston.
What drew you to physical therapy?
I was drawn to physical therapy after my grandmother moved in with my family when I was in high school. She had chronic back pain that had been unsuccessfully managed with surgery and medication, but when she moved in with us she started going to PT and came home standing up straighter and feeling better than she had in years. In addition to making a positive impact on my grandmother's quality of life, her progress in PT helped to lessen the caregiving burden on the rest of the family when she was able to function more independently and with less pain. I always wanted to help people, so when I realized that as a PT I could significantly improve quality of life not only for my patients but their families as well I knew it was the path for me. I love that PT allows me to use my passion for exercise and movement to make tangible improvements in people's everyday lives.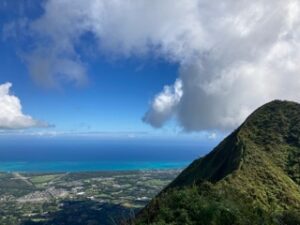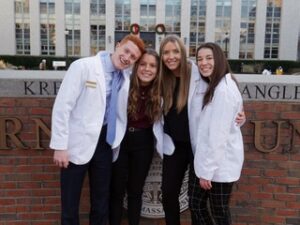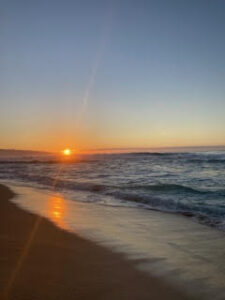 What has been your experience like so far?
My experience so far has been amazing! Everyone at Fukuji and Lum is incredibly nice, knowledgeable, and willing to teach so I am learning so much every day. Outside of work, I have been loving spending every possible minute outside—hiking, snorkeling, going to the beach, watching the sunset, stargazing, and enjoying everything the island has to offer. I am constantly in awe of the beautiful surroundings and can't believe how lucky I am to call this incredible place home for a little while. 
What's the strangest thing that you've eaten since arriving?
I haven't eaten anything strange, but I am a huge foodie and can't wait to work through my long list of restaurant recommendations!
What is on your to-do list while here?
I really want to skydive, swim with sharks, and take a surfing lesson while I'm here! Otherwise, I'm just trying to hike and eat my way around the island.
What kind of therapist do you hope to be?
I think one of the greatest things about PT is that you get to help patients help themselves, and education is the key to promoting that independence. I hope to be the kind of therapist that is a great educator, helping patients understand what is going on in their bodies and how to fix it. Taking the extra second to explain something can make a huge difference and help patients to be active participants in their own care.
Who is your greatest influence in your life?
My three younger siblings are the greatest influence in my life. There was never a dull moment in our house growing up and I am so grateful that they taught me to lead by example, go with the flow, and never take myself too seriously.