NORTHEASTERN STUDENTS REFLECT ON COOP PROGRAM IN HAWAII
Someone asked me the other day how I felt about my choice to come to Fukuji & Lum for co-op. My answers over the past two weeks to all the questions have been along the lines of "I learned so much, it was amazing!" or "I miss it so much!" or even "I'm so cold!!" This time, however, I came out with "it was the best decision I've made in my life so far." After three weeks of being home and readjusting to school, friends, and yes, the cold (it's in the single digits today!), I think that's the easiest and most encompassing way to sum it up.
One thing that keeps circling around my brain is just how grateful I am for the last 6 months and working alongside everyone at Fukuji & Lum. During my time here, I stepped outside my comfort zone in every aspect of life and learned so much about the physical therapy profession and myself along the way. The experiences I had stretch so far beyond what I can sum up into a quick conversation.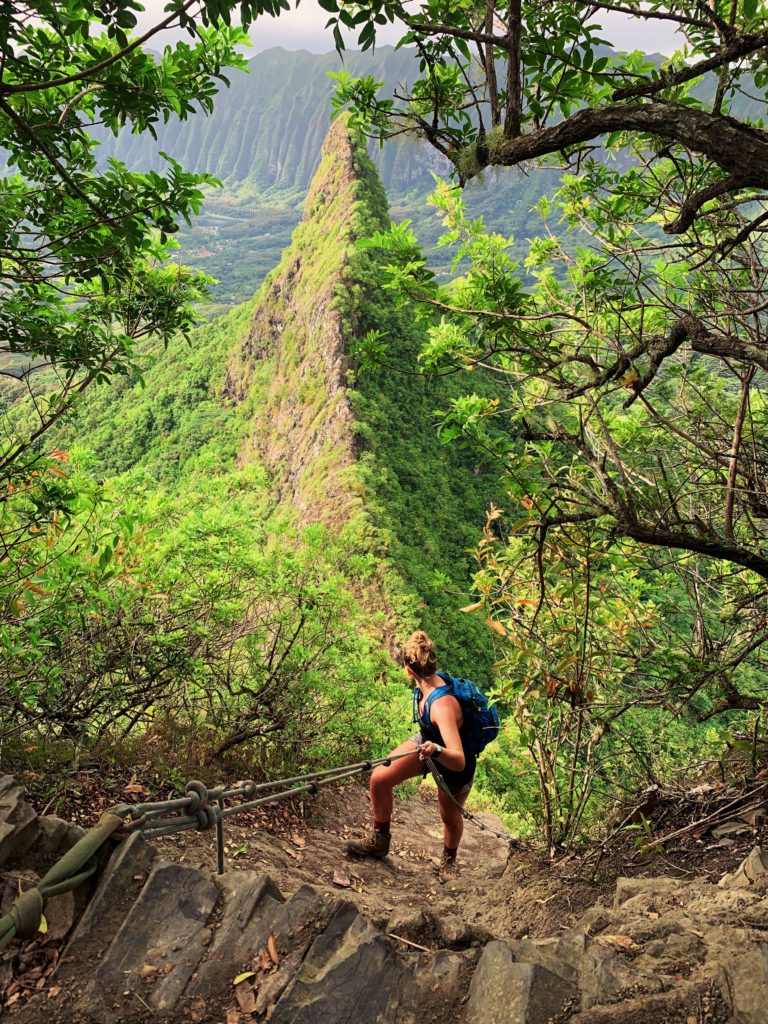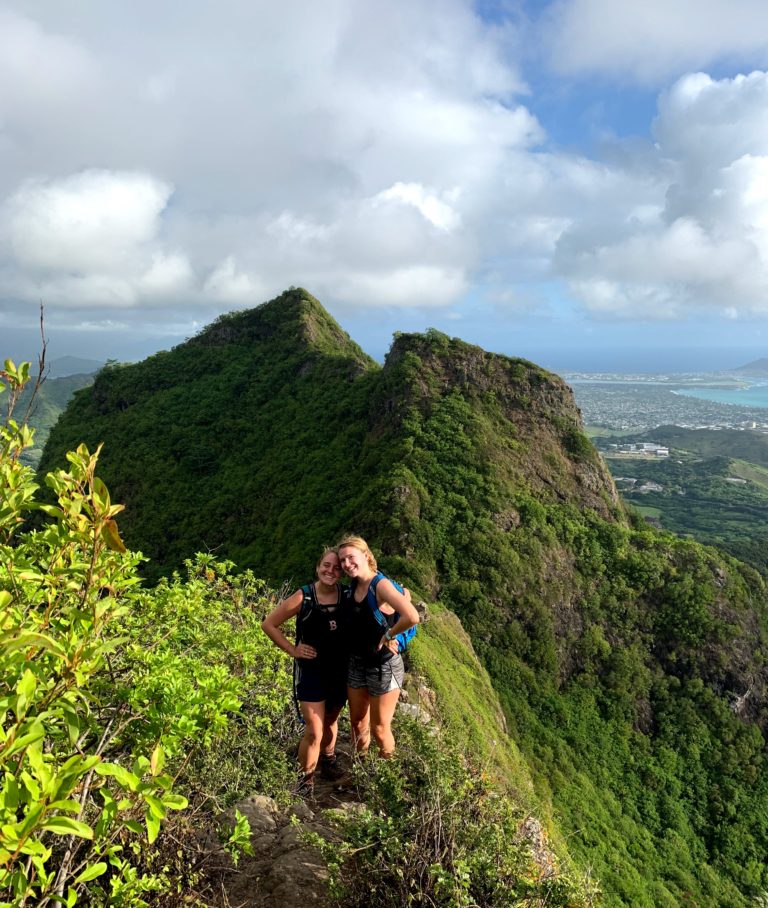 Living in Hawaii and working at Fukuji & Lum, I was exposed to such a variety of people—from the patients to my coworkers and beyond—and they all gave me something to take home in terms of how I want to continue to live my life. Everyone was so willing to teach me about their personal culture and background, and all my coworkers were willing to teach me more about PT and give me a sense of what I'm working towards. I will never forget how many times Myra spent any downtime that popped up teaching me different joint and soft tissue mobilizations, tests, etc. and how much it meant to me. Or that time Brad gave us all printouts and taught us more about Graston.
At the end of the day though, the people who had the most impact on me at Fukuji & Lum were the other three co-ops who took on this crazy experience with me. None of our other classmates had the same experience of walking into the first day of classes and immediately finding each other to hug and reunite after only a week (or two, we missed you Em!) apart. Coming home from work every day to debrief on the cool, interesting, and sometimes really difficult things we saw and dealt with that day really fostered that passion for PT in all of us regardless of whether we were sitting on the couch talking about documentation or hiking a mountain discussing PRI.
Being so far away from home, we really found a family within Fukuji & Lum and most of all we found one in one another, and that is something I will forever be grateful for. I currently live with Jada and on our way to class in the mornings we'll talk about some of our favorite memories, and it's really hit me that some of the most "mundane" moments are what impacted me the most. I will forever miss car rides home from North Shore driving slower so that we can make it through our playlist, and on all our hikes when I'd talk to whoever was behind me and Emily would call "WHAT?" because she wanted to feel included. I'll remember holidays at the Hyland's or trying to help Mana with her crossword puzzles.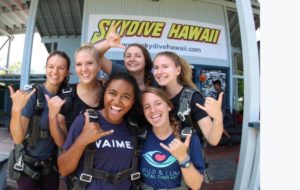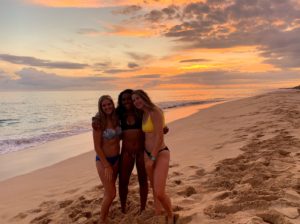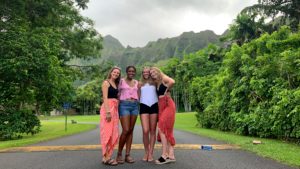 I've been thinking a lot about a word to sum up the last 6 months, and finally settled on: Explore. All the highlights of the experience are really centered around that theme. I explore the island: found hikes, places, and formed memories that will stay with me forever. Hiking 3 peaks for sunrise with Casey on her last weekend before going back to school was just such an epic adventure which left me feeling so happy for days. Hiking Pali Notches with Irish or paddling out to Chinaman's Hat with Reyn were two other highlights, I'll forever remember how cool it was to go see places that were on my bucket list with some of the awesome people I met here. And of course, skydiving!! Come on, we went skydiving not once but twice (or three times, Jada)! The sense of happiness I felt on all the adventures the island had to offer will always stick with me.
And in the clinic, that exploration continued. I really expanded my knowledge of the profession and of what it means to be a physical therapist. Watching the PTs interact with their patients and form those relationships really showed me what kind of therapist I want to become one day. And meeting the patients, listening to their stories, and being there with them on some of their best days and their worst days taught me a lot about compassion and the trust that exists between patient and provider. I learned so much about myself as a person in and out of the clinic, and I hope that I can continue to take these experiences forward with me as I progress towards my future career. Aloha a hui hou and mahalo nui loa, F&L!! Thank you for learning and growing as a family with me over the past half-year.