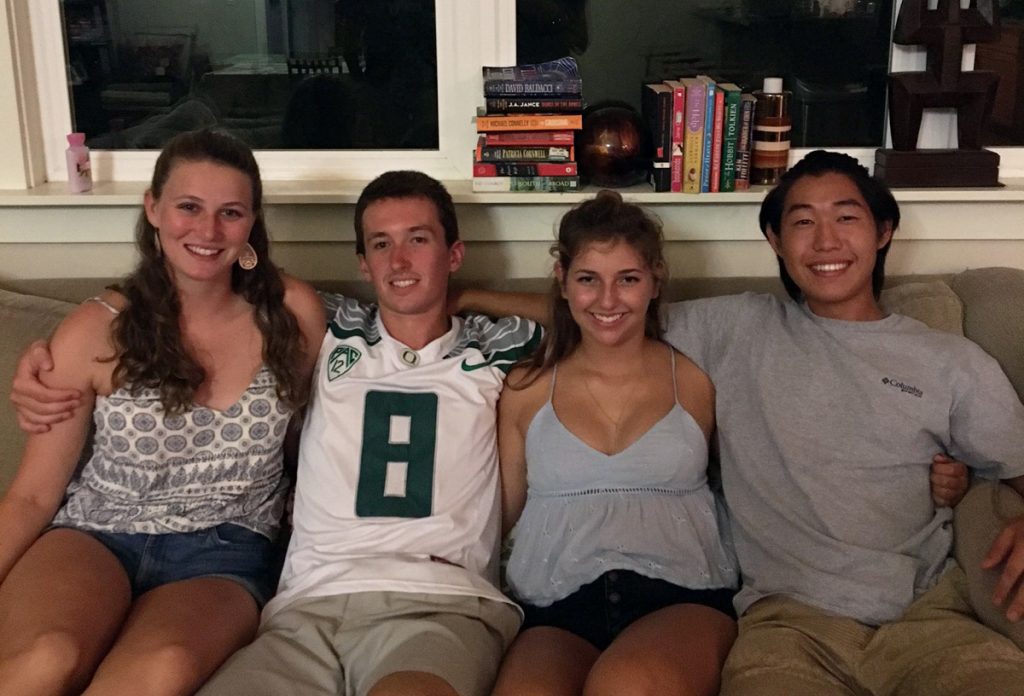 In this week's blog, Justin reflects on his new experiences at F&L while living and learning about the Hawaiian culture.
Reflections of a Co-Op
by Justin S.
To say I enjoyed my 6 months in Hawaii would be an understatement. I worked with amazing patients and coworkers, learned more than I could have ever expected, and thoroughly enjoyed living in the most beautiful place I have ever seen.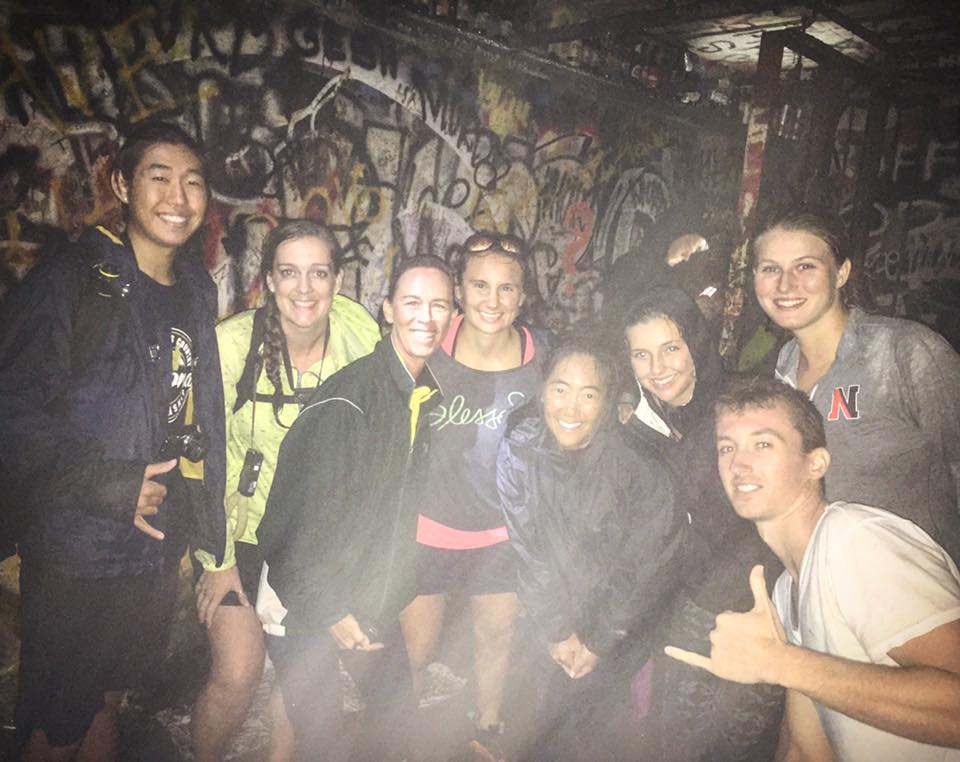 I felt like a valuable part of a team while working at Fukuji & Lum. Even though it was my first time working in a physical therapy setting, I was trusted and given many responsibilities. It was an incredibly welcoming place to work. While searching for a co-op, the biggest thing I took from the Fukuji & Lum website was being part of their ohana. Family day, potlucks, and the Christmas party were great ways to get to know everybody. I think Art and I combined for about 10 plates of crab legs. Rachel happily invited the co-ops to her house for Thanksgiving and Christmas. It was such a kind gesture and we had a very fun time! This is just one example, but everybody that I worked with went out of their way to make sure my experience was fun and educational.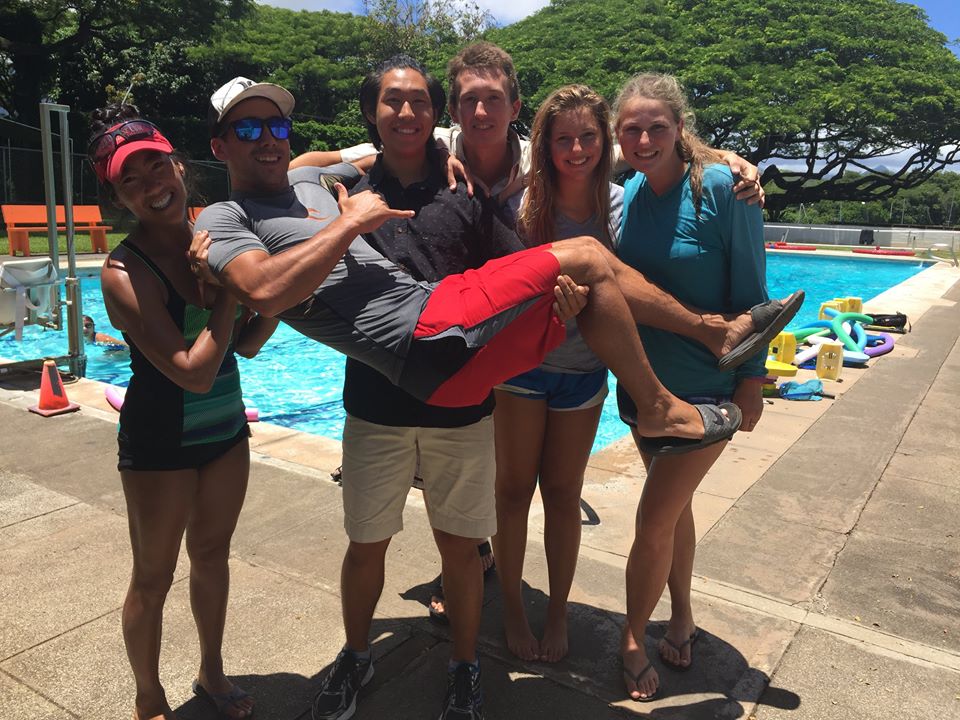 The patients I worked with were fantastic. They taught me a lot about life in Hawaii, looked to me for help with exercises, and were great to talk story with. I will always remember these relationships that helped make my experience so great. I was so fortunate to be presented with t-shirts, poke bowls, and homemade foods from these great people.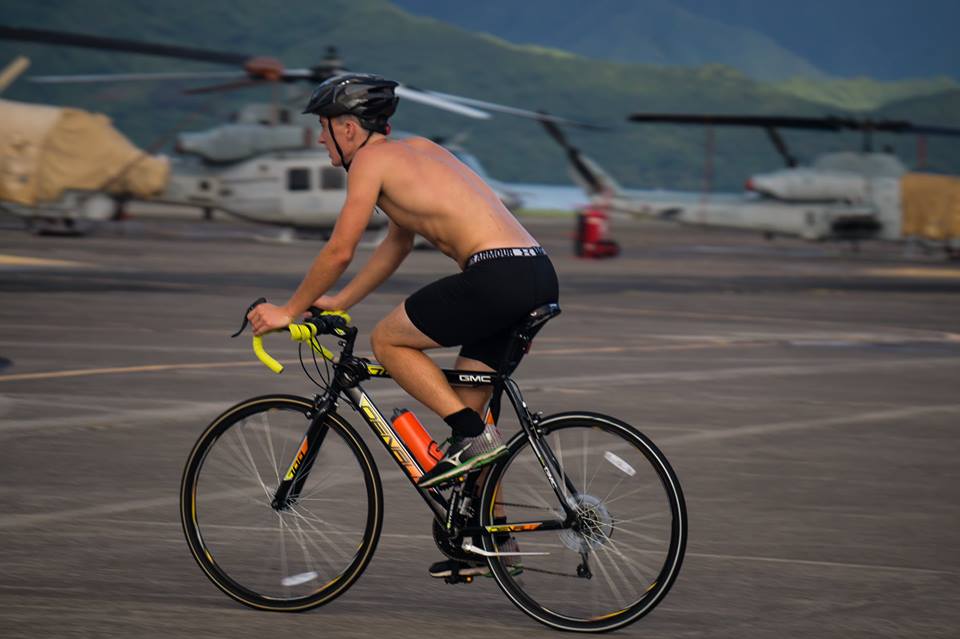 There were many firsts for me in Hawaii. I completed my first triathlon in September. It was a lot of fun and I couldn't have done it without the swimming help from my coworkers at the pool. I had my first poke bowl my first day on Oahu, and it became a staple in my diet ever since. When working in Kailua, I would always pop over to Foodland for lunch to grab a spicy ahi bowl. I still crave them every day. I surfed for the first time in Waikiki about a week into my stay. Thereafter, I practiced when I could and steadily improved over the 6 months. I'm no Kelly Slater, but I have a lot of fun trying.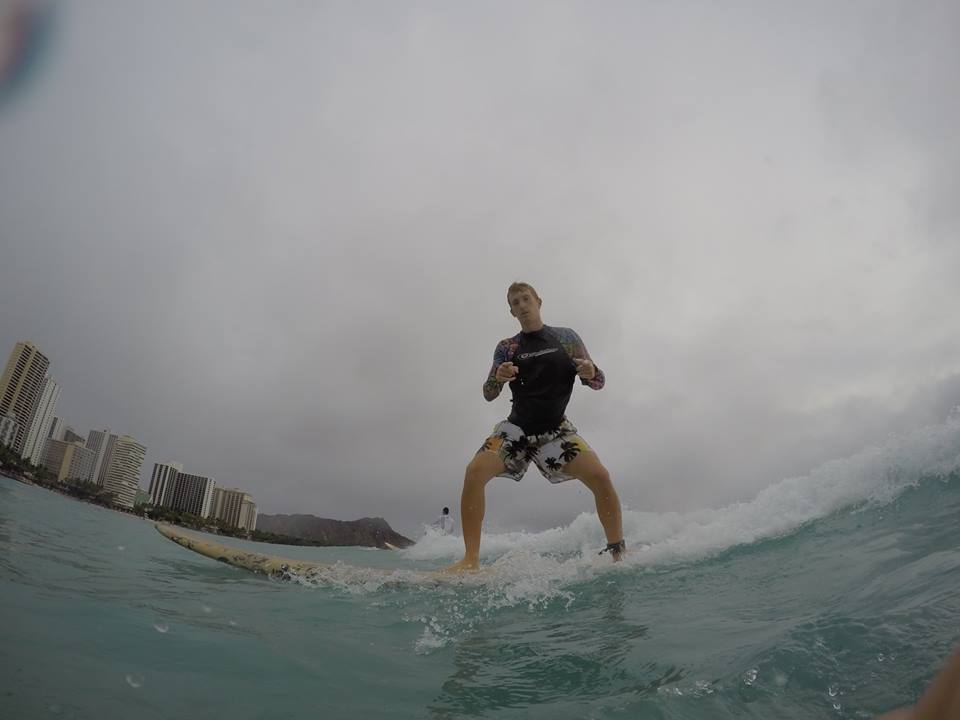 Everyone always asked if the four co-ops knew each other before arriving in Hawaii. We met up for dinner once, but honestly had no clue who the other three were. Within a week, we bought a car together and were hanging out at the beach and watching Hawaii Five-O every day. Every weekend was filled with fun trips to town, Hawaii Kai, or the North Shore. It made all of us happy to hear that we were the closest group of co-ops that has come through. Ashley, Colby, Leila and I will always have oodles of awesome memories together that we will never forget. Even with our busy schedules, we are still able to see each other occasionally, most recently with a trip to Pokeworks, Boston's attempt at replicating the divine Hawaiian dish. It wasn't as good as the ones made in Hawaii, and it was really cold outside, but we still had fun.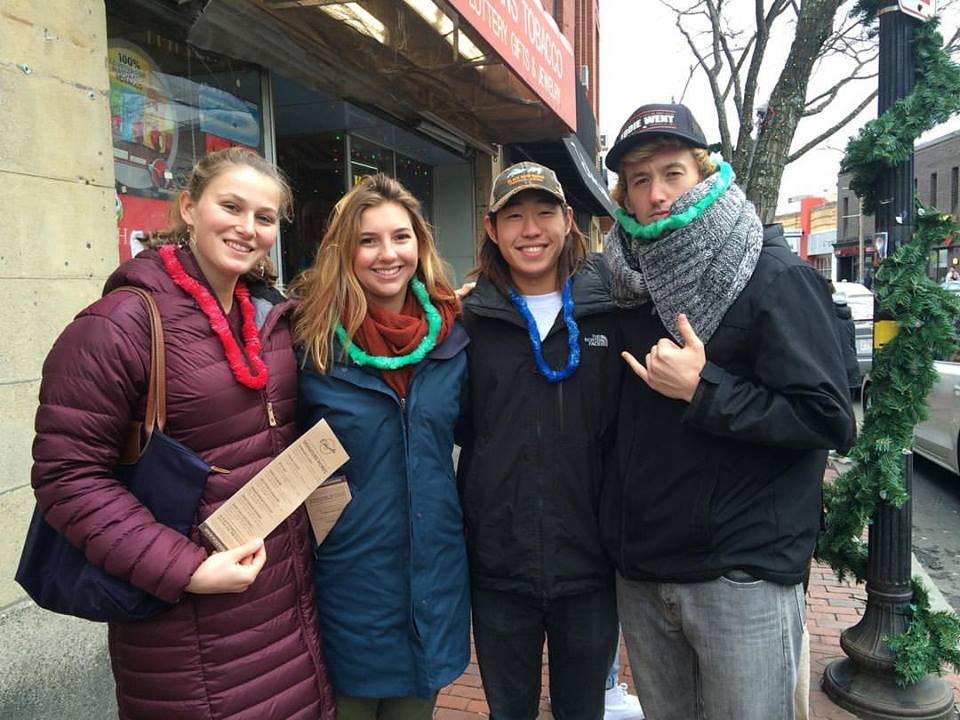 I will always be grateful for this experience, which has undoubtedly been the best 6 months of my life. Mahalo nui loa to everyone who made this experience so awesome.
A hui hou,
Justin