Warm Welcome to our Fall NEU PT Students
Gail tells us about a few of the things she has experienced in her first month in Hawaii and what she looks forward to with the rest of her Co-op journey.
Aloha! My name is Gail and I went to Hickory High School in Virginia and currently attend Northeastern University in Boston, Massachusetts for Physical Therapy. Growing up I knew I wanted to do something in the healthcare field but didn't like the idea of spending little time with patients and using surgery.  or medication as a form of treatment. I was attracted to PT because of the interactions with patients, being able to use exercise as medicine, and getting to work with the patient through their entire rehab process.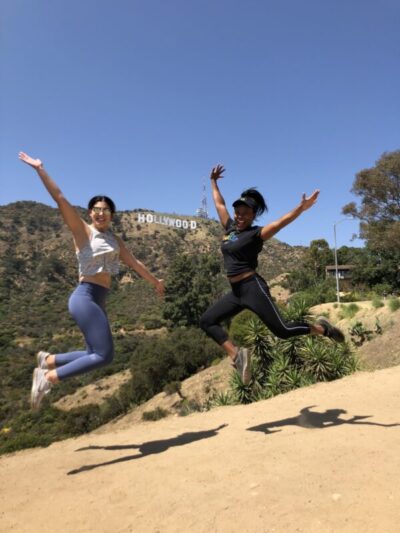 I wanted to do my co-op in Hawaii because at Fukuji and Lum, they have a whole body approach when treating patients which is not common on the mainland. Hawaii had always been on my bucket list of places I wanted to visit and I could not say no to the opportunity to spend six months on Oahu.
So far my experience has been nothing but extraordinary! In the first month I have surfed on the North Shore, swam with sharks with One Ocean, gone on hikes, snorkeled with turtles, and experienced many of the beautiful beaches the island has to offer.  While I wouldn't consider anything I have eaten in Hawaii strange, I have had the freshest poke ever and it was delicious. Before the six months are over I want to visit all the main islands, take hula dancing lessons, hike stairway to heaven, take the ATV tour at Kualoa Ranch, visit Pearl Harbor, and continue experiencing the Aloha spirit!
Inside the clinic I have been able to experience aquatic therapy and PRI which I never got to experience during my observation hours. As a PT I hope to work in an outpatient orthopedic clinic and work with athletes. I hope to emphasize quality over quantity when it comes to patient care and use a whole body approach similar to Fukuji and Lum.