Aloha to Our Spring NEU Co-Op Students!
Megumi tells us about her journey to becoming a physical therapist, what it's like being in Hawaii, and who she looks up to. 
What school did you attend in high school and what's your current college?
Aloha! My name is Megumi- I usually go by Meg. I am a fourth-year PT student at Northeastern University in Boston, MA. I grew up in Japan where I attended Japanese school up to high school in Yokohama and after that I attended Hiroshima International School. 
What drew you to physical therapy?
I decided to pursue PT because of my interest in sports and health. When I got injured during track and field and volleyball, I did PT and had a positive experience, but some of my injuries became chronic, and I wanted to learn more for myself about human anatomy and how we recover and heal from injuries. In addition, especially after my last coop, making a positive impact on someone's life and helping people have a quality-filled life has been very rewarding, even in a coop position, so I am excited to be a PT in a few years.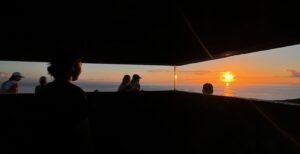 Why did you want to do your co-op in Hawaii?
Since my first coop was at Boston Medical Center where I was an inpatient rehab aide, I wanted to be in an outpatient setting to gain more insight to a different PT setting. I was particularly interested in coming to Hawaii after hearing about the experience of the past coops here. I knew  that the clinics here would give me the chance to further my PT education and to also skip the Boston winter to explore all the nature in Hawaii. As a bonus, I am glad that I have been able to use my Japanese and feel closer to my Japanese culture.
What has been your experience like so far?
My experience in Hawaii so far has been exciting and refreshing. After a whole year of classes last year in Boston, the nature and warm weather has literally been a breath of fresh air. I hope to continue to make the most out of my time here. 
What's the strangest thing that you've eaten since arriving?
I wouldn't say this is strange, but I had never had spam before, so trying a spam musubi on my first day here was something different- I would have it again!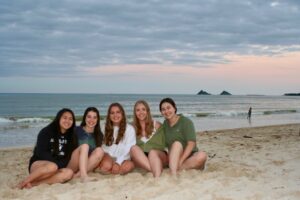 What is on your to-do list while here?
Every weekend I've been going through my long to-do list which has been very fun. The other coops and I are planning on doing a surf lesson this weekend which has always been something I have wanted to do. It would also be great to get to see more sea life, especially turtles.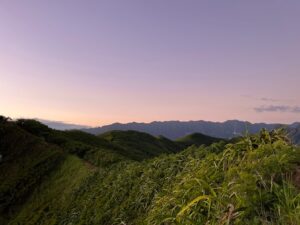 What kind of therapist do you hope to be?
As a PT, I hope to be dedicated, understanding/empathetic, good at problem solving as well as being creative. I am enjoying getting to know all the therapists here and seeing how each of them have such unique perspectives and personalities as a PT and a person. 
Who is your greatest influence in your life?
My greatest influence in my life would be my parents. They both have shown and given me qualities for life that I appreciate everyday such as being reliable, open-minded, and selfless. With my dad from Japan and my mom from the US, I am also grateful how they brought me up to fluidly live in both of my backgrounds and to speak both languages.