Happy New Year!
It's been a while since I wrote my last blog! With the holiday season and a busy clinical schedule, I put the blog on the back burner for November and December. Now that it's the beginning of a new year, I can reflect on what happened in 2015 and look forward to setting new goals for 2016.
Looking back at 2015, it was so rewarding to see how much our company accomplished this past year. Growth of our clinics has been abundant, as several of our programs have increased in size.
[one_half]
The Aquatic Therapy Program has expanded to five days a week with over 40 hours of pool time available to treat patients. Under the direction of Rachel Hyland, P.T., it has become one of the largest providers in the state for aquatic physical therapy.
Our newest therapy service that we offer is Mobile Therapy, which just started servicing the Windward community in 2015. Joy Yanai, D.P.T., director of this unique program, provides clinical services to patients in their own home. We expect 2016 to be a busy year for this valuable program, as physicians are becoming more aware of the benefits that their patients with special requirements can have from mobile therapy.
[/one_half]
[one_half_last]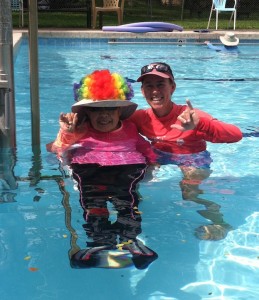 [/one_half_last]
This past year, the Performance Plus Program (PPP) had the highest enrollment in its short history. Many former patients are finding the need for continued care under the direction of a skilled therapist to meet personal goals for their health and well-being.
[one_half]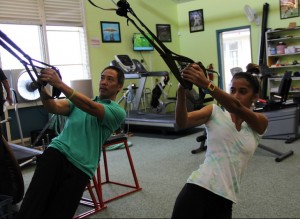 [/one_half]
[one_half_last]
The PPP program is currently available at our W.O.R.C. and Honolulu Clinic, but we are looking to expand this special program to all of our locations in 2016.
The W.O.R.C. clinic continues to grow with the addition of Nicole Sato, M.O.T., the first Occupational Therapist that F&L has hired. Nicole primarily works with patients in our Work Hardening Program, which is an integral component of the Worker's Compensation Program offered at W.O.R.C.
[/one_half_last]
For the past two years,The Honolulu Clinic has been located at the Kuakini Medical Plaza under the leadership of Art Lum, PT. We will soon be moving to the Kuakini Physician Tower later this month. As the only private outpatient physical therapy clinic at the Tower, we look forward to this tremendous opportunity and hope the new location will be a boon to our organization.
Every year F&L brings young PT students to grow in their profession by participating in the Northeastern University (NEU) Cooperative Program. In 2015, we brought in a total of five students, Teagan Ferguson, Sarah Agustin, Cody Gilliss, Victoria Ruvolo, and Connor Pokorney. They each spent six months working in our clinics and pool, assisting our clinical staff in treating patients. For 2016, we look to expand the program with more students throughout the year, starting with five new co-ops headed our way this month. Check back in my blog as we introduce each one and follow their journey.
As we continued to grow in size and maturity throughout 2015, our values-based culture remained the focal point of the company and determined every aspect and decision made by the organization.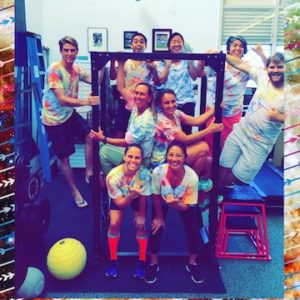 We always found time to celebrate our culture with many annual events and special activities, including a company retreat, Free Car Wash, Family Fun Day, Spring Break Fun, Arthritis Walk, PT Month and Halloween Party.
2015 culminated with our annual Holiday Gathering which was held at Dave & Buster's. Lots of food, fun and gratitude were shared by all. We not only gathered to share Christmas cheer but also to commemorate our 20th anniversary. And then to top it all off, the staff surprised me with a special presentation honoring my ten-year anniversary with the organization.
I'm hopeful that 2015 was a big stepping-stone to a great 2016. There are many things on the agenda for next year and I'm excited about the challenges that this year will bring. Look for more in my upcoming blog.