HAPPY NEW YEAR FROM THE F&L OHANA!

As we ring in the New Year and recover from the holiday festivities, I look back at what was accomplished in 2014 in gratitude. This past year was a banner year for F&L with many blessings bestowed on our organization.
THE BIG MOVES:

– Our Nuuanu Clinic closed after 13 years of operation at the Pali Medical Arts Building and moved to two locations at Kuakini Plaza and Tower.
– Our Kaneohe clinic closed after 15 years of operation on the corner of Kam Highway and Pua Inia St. and moved to join our Aquatic and WORC sites at the Kokokahi YWCA.
NEW BEGINNINGS:
– In celebration of WORC's first anniversary, we held an Open House at the Kokokahi site for the medical community in Worker's Compensation to show them our facility and the services we offer.
– A weekly WOD (work out of the day) at our WORC site for anyone who wants to learn new exercises, break a sweat, challenge themselves and have some fun!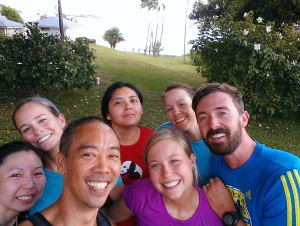 – A Caregiver Workshop at our Kailua clinic gave tips and instructions to teach families how to provide safe and careful ways to assist loved ones.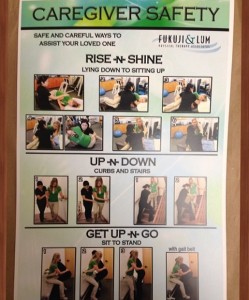 – Our Mobile Therapy Program started in October to address a needed area of physical therapy for those who have difficulty with an outpatient clinical setting. More on this on my next blog!
VOLUNTEERS, PT STUDENTS, CO-OPS AND MORE:

– We continued our relationship with Northeastern University in Boston with our Co-Op Program with three outstanding students in Jessica, Ariel and Melissa. See our previous blogs for their experiences.
– This year we hosted more than 20 students from around the nation including Pacific University, Washington University, AT Still University, Loma Linda University, Montana University, and Northeastern University. We continue to have a strong commitment to Kapiolani Community College and their PT Assistant program as we provide clinical instruction for their students.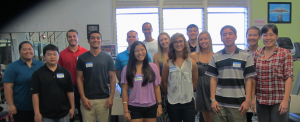 – F&L hosted two NAIOMT courses this year and continued our intention to become a training site for mentorship of NAIOMT professionals.
– We are now certified providers in Graston Technique and FMS Assessments.
F&L'S HIGHER PURPOSE!

– As a Value-Based Organization, we continue to be involved in community activities such as the Arthritis Walk, School Supply and Food Drives, and Susan G. Komen Race.
– Hope you were able to get your car cleaned at our annual FREE car wash! We appreciate the community's support of our organization throughout the years!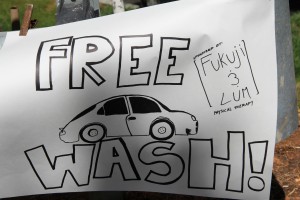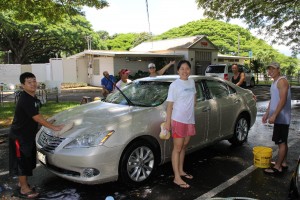 – Keep up with our monthly craziness at F&L! Check out and like our Disney-themed Physical Therapy Month on our FACEBOOK page. Click here.
– INSTAGRAM! Follow us on our new site to keep up with what's new at F&L. Username: @fukujiandlum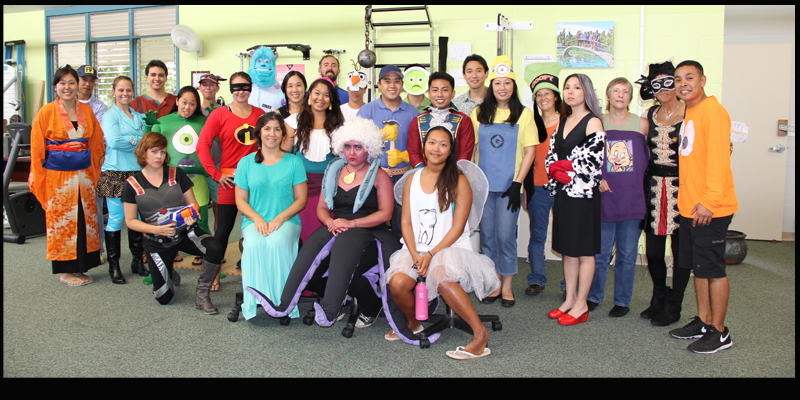 We look forward to the new year and continuing to love and serve our community in 2015!