A big mahalo goes out to Co-Op students Matt and Maura for working with us these past 6 months. We wish them the best as they continue to pursue their physical therapy degrees.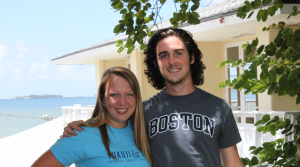 We gladly welcome Jessica and Ariel, our newest C0-Op students, who will be with us for the next 6 months.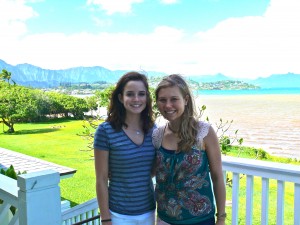 These students are part of our partnership with Northeastern University for the Cooperative Partnership Program. We are dedicated and committed to providing these students with the education and experience they need to work in the field of physical therapy.
Each year we accept outstanding NU physical therapy students as full-time employees and give them the opportunity to gain valuable work experience in an outpatient orthopedic clinical setting. These students will primarily assist our highly qualified physical therapists with outpatient care at our clinic locations in Honolulu and Windward Oahu, including the outdoor heated pool in beautiful Kaneohe.
The journey to Hawaii will offer students tremendous life-changing experiences as they strive to balance work, play and new discoveries during their 6 month Co-op with the Fukuji & Lum OHANA (family). Please welcome them with the "Aloha Spirit".